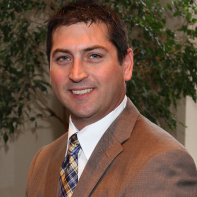 Buffalo, NY (PRWEB) May 29, 2015
Nick Getty, a Loss Control Safety Consultant in the Lawley Risk Management division, recently completed his Certified Utility Professional (CUSP) credential through the Utility Safety & Ops Leadership Network (USOLN) CUSP exam. The CUSP program was developed by the USOLN to promote safety leadership in the utility industry by formally recognizing those individuals who meet specific eligibility requirements and pass the CUSP exam. Only 750 individuals globally have achieved this certification.
The exam is designed to test a broad-based understanding of utility safety regulations, competencies and task-directed skills. CUSP certification encourages continued personal and professional growth in the practice of utility safety leadership and provides a national standard of requisite knowledge required for certification. CUSP certification is the only program that offers utility-specific safety credentials to meet the unique requirements of utilities and related utility contractors.
We are all proud of Nicks continued education to provide more for our contractor clients. We value continuing education tremendously at Lawley as a way to expand our teams talent base while also continuously adding more value to our clients' needs, stated Chris Ross, Lawleys Managing Partner.
To be eligible for the CUSP Green-Safety Management program, an individual must have three years of experience in a dedicated safety/training role in the utility industry. The CUSP Blue-Operations Management, Supervisory and Foreman program requires three years of utility operations leadership experience and at least one year in a role where safety activities are a part of your job description. Getty met the eligibility requirements for the CUSP Green program and passed the exam to receive his CUSP Green credential.
"Successful completion of the CUSP Green exam confirms a high level of knowledge in the utility safety discipline and allows Nick Getty to use the CUSP credential," said Carla Housh, USOLN executive director. "We congratulate Nick on this significant accomplishment in his career, which will only enhance his value to his employer, Lawley, and the industry."
Before taking the CUSP Green exam, a comprehensive two-day Utility Safety Leadership Review offered by the USOLN was completed. It is designed to enhance job safety knowledge and leadership skills, and to help prepare for the CUSP exam. While it is optional, the USOLN recommends that individuals planning to take the CUSP exam enroll in this valuable review.
About Utility Safety & Ops Leadership Network

The Utility Safety & Ops Leadership Network (USOLN) serves as an advocate for safe, secure and productive utility work environment and as a catalyst for the prevention of incidents. The USOLN provides utility companies and their contractor partners with a reliable certification program, legislative/regulatory updates and networking resources. For further information on the Utility Safety Leadership Review, the CUSP program or USOLN in general, visit http://www.usoln.org.
About Lawley

Lawley is a privately-owned independent regional insurance firm specializing in property, casualty and personal insurance, employee benefits and risk management consulting and ranked among the 100 Largest Insurance Brokers in the U.S., according to Business Insurance magazine.
For 60 years, Lawleys team of over 350 associates have developed customized property, casualty, surety and benefits insurance programs for businesses and municipalities of all sizes and personalized protection for individuals and their families. Lawley is consistently recognized as one of the Best Places to Work by Buffalo Business First.
Headquartered in Buffalo, NY, Lawley has branch offices across New York State in Amherst, Batavia, Elmsford, Fredonia, Melville and Rochester along with Darien, Connecticut and Florham Park, New Jersey. To find out more, visit lawleyinsurance.com.