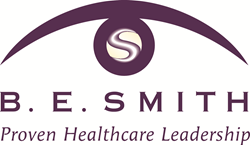 LENEXA, Kan. (PRWEB)
July 02, 2015
B. E. Smith, the only full-service leadership solutions firm dedicated exclusively to healthcare providers, has been retained to lead a national chief operating officer recruitment for Nicklaus Childrens Hospital in Miami, Fla. One of the top executive search firms in the healthcare industry, B. E. Smith has recently placed more than 1,000 healthcare executives into organizations.
Nicklaus Childrens Hospital, formerly known as Miami Childrens, is a 289-bed not-for-profit hospital and includes the Dan Marino Outpatient Center. With a medical staff of more than 650 physicians and over 3,500 employees, the hospital is renowned for excellence in all aspects of pediatric medical care from birth through adolescence. It offers more than 40 pediatric specialties and subspecialties and is home to Floridas only free-standing, pediatric trauma center. The hospital has more pediatric programs ranked among Americas Best by U.S. News and World Report than any other Florida hospital. Nicklaus Childrens Hospital is a member of Miami Childrens Health System (MCHS), the regions only healthcare system exclusively for children. MCHS includes Miami Childrens Health Foundation; a network of eight nonprofit outpatient centers; Pediatric Specialty Group, Inc., a nonprofit physician practice subsidiary; a management services organizations; and an ambulatory surgery center.
Nicklaus Childrens Hospital is seeking a strategic, visionary and experienced healthcare executive to join its senior leadership team. The new chief operating officer will ensure the continued commitment to clinical excellence and operational best practice in the delivery of quality pediatric care and services within a complex environment and competitive market. The COO will utilize a transparent servant leadership style to build collaborative relationships with staff, managers and medical staff. With a strong focus on improving operating efficiencies, the COO will leverage sound infrastructure to support continued growth and expansion. Additionally, the COO will lead innovation in new services and program development to advance childrens healthcare on a national level.
The complete job posting for Nicklaus Childrens Hospitals chief operating officer position can be found on the B. E. Smith website.
About Nicklaus Childrens Hospital:

Founded in 1950 by Variety Clubs International, Nicklaus Childrens Hospital part of Miami Childrens Health System is South Floridas only licensed specialty hospital exclusively for children, with more than 650 attending physicians and over 130 pediatric sub-specialists. The 289-bed hospital is renowned for excellence in all aspects of pediatric medicine with several specialty programs ranked among the best in the nation in 2008, 2009, 2010, 2011, 2012, 2013, 2014 and 2015-16 by U.S. News & World Report. The hospital is also home to the largest pediatric teaching program in the southeastern United States and has been designated an American Nurses Credentialing Center (ANCC) Magnet facility, the nursing professions most prestigious institutional honor. For more information, visit http://www.mch.com.
About B. E. Smith:

Founded in 1978, B. E. Smith is a full-service healthcare executive search firm and one of the top-ranked providers of senior-level leadership services including Interim Leadership, Executive Search and Advisory Services. Veteran healthcare recruiters and regional healthcare experts partner with each client to create customized solutions. B. E. Smiths proven methodology has resulted in the recent placement of more than 1,000 leaders into healthcare organizations worldwide. The firm utilizes a comprehensive sourcing strategy incorporating the latest marketing techniques, association partnerships, social networking and one of the largest databases of skilled senior-level healthcare executives in the industry to deliver immediate results in todays complex healthcare environment. For more information, visit BESmith.com or call 855-254-8261.