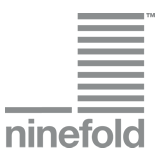 Sydney, NSW (PRWEB) September 21, 2012
Ninefold, Australias cloud, has added Creative Universe to the Cloud Booster Program, effectively immediately, to help recipients of its recent Innovation Scholarship reduce the barrier to business entry and get their ideas to market faster.
Creative Universe produces creative leadership and innovation programs to boost teamwork, productivity and wellbeing for organisations. Its annual event, Creative Innovation Asia Pacific 2012 (Ci2012), takes place in Melbourne in November with the theme Wicked Problems, Great Opportunities.
Ten Australians have won the opportunity to present their innovations to the worlds elite business thinkers and leaders this year at Creative Innovation Asia Pacific 2012 as recipients of the Ci2012 Innovation Leader Scholarship.
Ninefold has offered all Creative Innovation Leader Scholarship winners up to $ 2,000 Ninefold credit per month for up to a year. The prize includes technical sales consultation for setup and opportunities for submitting guest blog posts on the Ninefold blog. A full list of ideas and winners can be found online.
From a pool of more than 100 applications, ten emerging leaders were selected for their achievements in fulfilling a vision and leading innovation to a broader community or group. The ten scholarship winners each receive a place at this years Creative Innovation 2012 giving them the opportunity meet key industry leaders, share and discuss their ideas and issues and a present their innovation ideas to renowned event speakers and event attendees.
Fostering growth and encouraging the exchange of ideas is very much part of our community commitment here at Ninefold. Creative Innovation 2012 and its team projects that concept to a larger, globally credentialed network of talent. Were delighted to support this initiative, and we commend the winners, said Peter James, Chairman and Co-Founder at Ninefold.
Our scholarship winners have embraced innovative thinking and creativity to bring their fresh ideas, leadership and courage to some of Australias challenging areas, said Ms de Jong, Creative Universe CEO and founder of Creative Innovation Asia Pacific 2012.
Scholarship winners and attendees at Creative Innovation 2012 will rub shoulders with over 40 world-class speakers, innovators and thinkers in Melbourne in November, including Googles Michael T Jones, Baroness Susan Greenfield, global futurist, Dr. Thomas Frey and many more, she added.
The Ninefold Cloud Booster Program also currently supports start-up hubs Pollenizer (Sydney), Blue Chilli (Sydney), Fishburners (Sydney) Startmate (Sydney), AngelCube (Melbourne), Innovation Bay (Sydney) The York Butter Factory (Melbourne), iLab (Brisbane) and Spacecubed (Perth).
About Ninefold