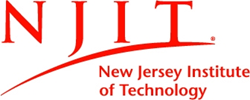 Newark, New Jersey (PRWEB) April 09, 2015
New Jersey Institute of Technologys Division of Continuing Professional Education (CPE) launched a new type of training program where unemployed technology professionals join together with corporations using real world projects as an essential learning tool. Its goal is to translate education into real world contributions and potential employment.
The program kicked off on March 29 with an open house style event where eight participating companies: IMS Health, Ave Point, Open Web Application security project (OWASP) RDE Systems, Panasonic, UPS, Saint Barnabas Health Care system and Johnson and Johnson introduced their organizations, their projects, their support, and their opportunities to the twenty-nine unemployed adult students. Students chose a project of interest, teaming together to work with individual companies on that project.
Students and corporate leaders come together on a biweekly basis to talk about and develop their projects, while the teams themselves work together on a daily/ weekly basis. At the end of this experientially-based class all the teams and corporate sponsors will come together to showcase their accomplishments. Judging will take place and project and individual winners will be announced. Winners will be offered internships within these corporations with the potential for employment afterward.
Gale Tenen Spak Associate Vice President of Continuing and Distance Learning Education at NJIT said, The objectives of this semester long program is to empower the student by creating a pipeline to potential job opportunities. Another objective is to demonstrate our students potential to industry, and enhance the students portfolio though recent real world accomplishments and endorsements.
About NJIT
One of the nations leading public technological universities, New Jersey Institute of Technology (NJIT) is a top-tier research university that prepares students to become leaders in the technology-dependent economy of the 21st century. NJITs multidisciplinary curriculum and computing-intensive approach to education provide technological proficiency, business acumen and leadership skills. With an enrollment of more than 10,000 graduate and undergraduate students, NJIT offers small-campus intimacy with the resources of a major public research university. NJIT is a global leader in such fields as solar research, nanotechnology, resilient design, tissue engineering and cyber-security, in addition to others. NJIT ranks fifth among U.S. polytechnic universities in research expenditures, topping $ 110 million, and is among the top 1 percent of public colleges and universities in return on educational investment, according to Payscale.com.