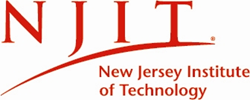 Newark, NJ (PRWEB)
July 23, 2015
NJIT has strengthened ties with some of Thailands most innovative and productive companies and researchers, expanding the universitys existing relationship with Siam Cement Group (SCG), one of the countrys leading industrial conglomerates, and signing an agreement with Chulalongkorn University, its oldest university, to exchange students and faculty and collaborate on research.
NJIT President Joel S. Bloom recently led a delegation to Bangkok to meet with Thai industrial leaders, including Roongrote Rangsiyopash, who is slated to become SCGs new CEO at the start of next year. SCG, with more than $ 14 billion in assets, develops and manufactures state-of-the-art building materials and products in Thailand, among other countries. NJIT signed an agreement last year with the conglomerate to bring both Thai graduate students and research funds to the university to further technology innovation in diverse areas of shared interest such as materials science, wastewater treatment, industrial chemicals and energy.
The NJIT team also met with academic leaders at Chulalongkorn, which heads the Thai Center of Excellence on Hazardous Substance Management (HSM), a consortium of four major Thai universities focused on protecting the environment and public safety. Manaskorn Rachakornkij, an NJIT alumnus, is the deputy executive director of the HSM center, one of 11 centers of excellence designated by the Thai government.
"Our goal as a leading polytechnic institution is to solve complex technical problems in order to address important societal needs. Key among these challenges is how we manage hazardous substances, not only by removing them from the environment, but by keeping them out of it in the first place through the safe and sustainable reuse of industrial byproducts, said Bloom. These are global challenges and opportunities and we are therefore very pleased to form this educational and research partnership with an excellent university in Thailand, Chulalongkorn University."
Moshe Kam, dean of Newark College of Engineering, noted that the collaboration between NJIT and the consortium led by Chulalongkorn, or Chula, as it is known, "will provide both partners with access to new technologies, management techniques, best practices, vast amounts of useful data and user experience.
The SCG Center of Excellence, established last year in the John A. Reif, Jr. Department of Civil and Environmental Engineering, will pursue interdisciplinary research and technology development in a growing number of areas of common interest following the recent visit. They include sustainable and resilient building materials, innovative construction methods and technologies, the development of nanomaterials and polymers that maintain the beauty and integrity of infrastructure, the remediation of environmental contamination and advanced waste treatment of pulp and paper byproducts, among others. In addition to scholarships and research funds, the partnership with SCG may also include future joint ventures designed to advance promising technologies.
The relationship is mutually beneficial as it helps SCG tap into state-of-the-art education and training of its future workforce in areas directly related to its business areas, while bringing NJIT opportunities to advance research in critical areas and recognition for the universitys role in catalyzing economic development around the globe, said Taha Marhaba, the department chairman. SCGs financial support includes up to $ 50,000 per year in research dollars for each students doctoral advisor in addition to their tuition.
Anna Owasit, who worked for five years in the R&D unit of SCGs ceramics division, is the first SCG employee to pursue a graduate degree at NJIT. She recently completed her masters degree in materials science and is now beginning a Ph.D. program in the same field. SCG has been in discussions with her advisor, Rajesh Dave, distinguished professor of chemical, biological and pharmaceutical engineering, about a possible research collaboration aimed at advancing cement manufacturing.
NJIT comes to its relationships with SCG and Chula with strong ties to Thailands research and development community through its many Thai alumni, the majority of them former graduate students of Methi Wecharatana , a professor of civil and environmental engineering who is widely known among Thailands science and technology and business communities. Wecharatana was the first recipient of Thailands Technologist of the Year Award, and has been awarded an honorary doctorate from Khon Kaen University in the area of hazardous waste and environmental engineering.
We met with about 30 of our alumni in Bangkok, Wecharatana noted of the recent trip, adding that NJIT graduates now hold prominent teaching positions at eight Thai universities.
Chai Jaturapitakkul, chairman of the Civil Engineering Department at King Mongkuts University of Technology Thonburi, an NJIT alumnus and a former student of Wecharatanas, was recently named a National Outstanding Researcher of the Year in Thailand for his work on the beneficial reuse of industrial waste. While earning a Ph.D. at NJIT, he developed innovative methods for using fly ash, a byproduct of coal-powered electricity generation, as a cement replacement in concrete. He was awarded four patents for his work along with NJIT researchers, including Wecharatana.
Indeed, the HSM center at Chulalongkorn was established in 2000 with substantial input from NJIT faculty, including Wecharatana, Marhaba and Reggie Caudill, dean of the School of Management, who were involved in developing coursework and laboratories as well as teaching courses at the new center and co-advising masters and doctoral students on their theses. Several other NJIT faculty members have since taught there. The recent MOU reaffirms and expands the commitment of NJIT and HSM on academic cooperation, including the offering of joint doctoral degrees, the exchange of graduate students, visiting faculty and research fellows, as well as additional cooperative research opportunities.
About NJIT
One of the nations leading public technological universities, New Jersey Institute of Technology (NJIT) is a top-tier research university that prepares students to become leaders in the technology-dependent economy of the 21st century. NJITs multidisciplinary curriculum and computing-intensive approach to education provide technological proficiency, business acumen and leadership skills. With an enrollment of more than 10,000 graduate and undergraduate students, NJIT offers small-campus intimacy with the resources of a major public research university. NJIT is a global leader in such fields as solar research, nanotechnology, resilient design, tissue engineering and cyber-security, in addition to others. NJIT ranks fifth among U.S. polytechnic universities in research expenditures, topping $ 110 million, and is among the top 1 percent of public colleges and universities in return on educational investment, according to Payscale.com.