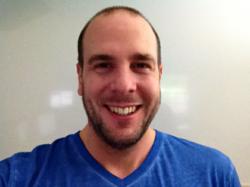 Sydney, NSW (PRWEB) March 17, 2013
A major search engine recently announced that it will be releasing updates of its controversial algorithms in the next few days. As the global online marketing scene anticipates the wave of new SEO changes that could determine the future success or failure of their Web properties, seasoned Internet marketer James Schramko shares a simple yet highly significant tip that can give website owners a greater chance of emerging from the updates with minimal slaps.
Panda is the name of the algorithm first released in February 2011 that aimed to weed out low-quality sites and bring high-quality websites higher up the major search engine's search results pages. The last refresh of this algorithm took place in January this year and affected 1.2% of all English queries.
The search engine's distinguished software engineer and head of search spam also gave a heads-up that its other algorithm, the Penguin, will also be updated in 2013 a development which he predicts will be one of the more talked-about algorithm updates for the year.
With these search engine updates expected to rock the foundations of the SEO industry, Schramko reminds online marketers to let go of any low-quality SEO practices that they may still be setting into motion. "You've got to stop buying these cheap backlinks or using automated tools. That is not going to get you the results," he stresses.
"If you want to do SEO yourself, the very best thing you can do is put well-considered, helpful content on your website, and then have that shared and then go and put feature content on other peoples websites in your market or your category." Schramko suggests putting original, engaging, and informative content on forums and industry blogs. Making relevant and worthwhile comments on other peoples blogs and submitting guest content to other sites are also healthy ways of generating good traffic and making positive impacts on customer's Web browsing experiences. "Thats how you get known. Thats true SEO, so stop the tricks."
In anticipation of the Panda update, Schramko shares that the professional team behind his own ventures will also be analyzing their sites and studying their portfolios in order to pinpoint any significant changes. These traffic and Web development experts will then adjust their traffic processes accordingly in order to successfully ride out the changes.
As for the Penguin update, the entrepreneur points out a specific practice that site owners will need to step away from. "The main thing to watch for there is over-manipulation of back links," says Schramko. "There are no shortcuts. Do the work, get the results, and deal with a professional team."
To experience premium SEO services from a reliable provider, visit SEOPartner's website today. Signing up for the high-quality website promotion services of LinkJuice.com, also founded by Schramko, is another good way to add great content to websites and prepare for the upcoming algorithm refresh.