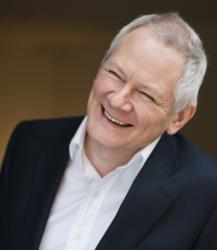 Norwich, Norfolk (PRWEB UK) 14 September 2012
Norfolk PR, brand and marketing consultancy Brand Strategy Guru which is one of the highest profile Norfolk marketing specialists, is to offer online PR and marketing to small businesses and organisations in the county.
The firm's founder says 'new rules' online PR and marketing can help even the smallest local businesses to make a much bigger impact on their markets than ever before.
Brand Strategy Guru is one of the UK's highest profile brand strategy consultancies, but is based in Norwich. The Norfolk brand consultancy, which works internationally and includes The Broads National Park and global charity VisionFund among its clients, reports a surge of interest in low-cost PR from local clients who are reluctant or unable to engage traditional PR consultancies.
The PR firm's founder, the author and brand expert Simon Middleton explained: "The online environment has changed PR forever, in so many ways, the most significant arguably being that companies and organisations no longer have to persuade journalists and other gatekeepers to cover their news: now they can talk directly to their customers.
"We used this new approach to make our retail brand experiment Banjos Direct into a sector-leading brand in just a few months and we're applying it now to our consultancy clients," said Middleton.
"For local clients, including small businesses and charities, online PR can be extremely cost effective and can help them to punch above their weight," Middleton added.
Brand Strategy Guru, which also offers in-depth strategic advice, as well as brand naming, brand architecture, and visual identity design, is offering the online PR service both as part of larger consultancy projects and as a standalone service.
"We know this process works and is highly cost effective, and dramatically cheaper than advertising and traditional PR, and I would urge even the smallest businesses to contact us to talk about how it can be utilised to boost their brands," said Middleton.
Further information:
Brand Strategy Guru, based in the UK, is a small team of highly experienced brand strategy advisers, marketing planners, and brand storytellers.
The consultancy provides strategic brand advice, end to end brand solutions, market research and marketing planning, as well as training.
Brand Strategy Guru works internationally and has worked with clients in more than twenty countries in the last four years. Clients include: Aviva, British Airways, Etisalat, VisionFund, The Earth Trust, The Broads National Park, Voluntary Norfolk, and Send A Cow.
Founder and CEO Simon Middleton is one of the best known independent brand strategists and brand experts in the UK. He is the author of three successful brand and marketing books, and appears regularly in the media (Newsnight, BBC Breakfast, The Politics Show, Sky News and many others) commenting on brand issues.
Simon Middleton is the author of three commercially published books on brand and marketing, including the brand and corporate identity bestseller "Build A Brand In 30 Days".
Further details can be found at http://www.brandstrategyguru.com or by emailing info(at)brandstrategyguru(dot)com