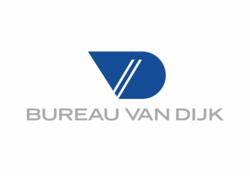 (PRWEB) May 29, 2013
Mergers and acquisitions (M&A) targeting North American companies in May 2013 failed to sustain growth recorded the previous month, falling to 890 deals worth a combined USD 74,916 million, compared to 1,110 transactions valued at USD 75,302 million in April.
Value slipped by a mere 1 percent over the four weeks under review, boosted by two blockbuster deals each worth more than USD 8,000 million, and deal activity continues to form a series of peaks and troughs. However, volume fared worse, declining at a much quicker rate of a fifth over the period to a new 12-month low.
Lisa Wright, Zephyr director, said: While volume was relatively low in May, big ticket deals have boosted overall value and once again show that confidence in undertaking large transactions is returning to the marketplace. Month-on-month value was consistent, which is encouraging, and hopefully this will continue in 2013.
The overall decline in M&A activity serves to highlight the significant improvement in the value of private equity and venture capital deal-making, which was boosted by one US-based deal worth USD 8,200 million.
For the full M&A Reports from Zephyr, please visit mandaportal.com
About Zephyr

Zephyr is an information solution containing M&A, IPO and venture capital deals and rumours with links to detailed financial company information. Zephyr, published by Bureau van Dijk, covers various deal types including M&A activity, IPOs, joint ventures and private equity deals. The deals on Zephyr are linked to the company financials and peer reports on BvD's product range, which includes Orbis, Amadeus and Fame, for company valuation and benchmarking.
Zephyr contains information on over 1 million deals. Approximately 75,000 deals are added each year depending on levels of deal activity. Zephyr has no minimum deal value. All deal information is translated into English. Zephyr's UK-based researchers speak 35 languages and use native language and English sources in their deal enquiries. http://www.zephyrdealdata.com
About M&A Portal

The M&A Portal is a resource for anyone interested in M&A Deals intelligence and information. We host M&A news, deal commentary, features and research papers written by experts across the globe.
About Bureau van Dijk

Bureau van Dijk (BvD) is one of the worlds leading publishers of electronic business and company information. The company has 32 offices worldwide. BvD is best known for its range of international company information products that combines multiple high-quality data sources with flexible software to allow users to manipulate data for research, marketing intelligence and analysis. Products include Fame, Orbis, Amadeus, Bankscope, Isis and Osiris. BvD also publishes the global M&A database, Zephyr. http://www.bvdinfo.com