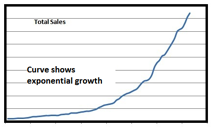 Princeton, NJ (PRWEB) June 20, 2013
Product Innovation Ltd, a UK based New Product Development Company, invented the Propane GasGenie some time ago. They knew they had a winning concept because they had been tipped off to the problem of running out of propane whilst barbecuing by a major US Grill manufacturer. And the product had been through extensive real life testing and passed with flying colors.
What they had not expected was that it would prove impossible to get the large stores to stock the product. In hindsight it is clear that these stores cannot take the risk of taking on a product without there being a track record of success. So when Creative Electronic Products Inc (CEP Inc) got in touch and suggested a different approach the Company was very interested.
CEP suggested that initially all sales should be fulfilled by Amazon. In order to create awareness of the existence of the Propane GasGenie they would employ an Online PR consultancy to drive traffic. Their job would be to drive traffic to the Propane GasGenie web site and also directly to the Amazon selling page. CEP said that as soon as this awareness was there sales would start to rise. And retailers would also start to get in touch. And they were right.
Product Innovation Ltd Director, Peter Frank, says "I had worked in vain to get into the stores. And CEPs new approach both excited and scared me: This would require the use of a whole new set of skills."
After an anxious couple of months of issuing Press Releases, starting a Facebook page and Twitter account etc., the sales started to come in very slowly and intermittently. Then there were some sales every day. They seemed to be growing but the random nature made it hard to assess what the underlying trend was.
Peter Frank again: "That was when I remembered I originally qualified as a mathematician!" So he set about applying some simple statistics to the figures.
The attached graphs show how the picture of success emerged from using very simple statistical methods.
At this point it became clear that the Propane GasGenie was going to be a success. And that it was time to re-order from the factory. Just recently a few small retailers have been in touch wanting to stock the product. Product Innovation Ltd and CEP believe it is only a matter of time before the larger ones show an interest.
For smaller Companies with a good product, the combination of Amazon fulfillment and Online PR provides a simple and not overly expensive way to get their product seen and sold.
The Propane GasGenie is available on Amazon.
About Product Innovation Limited
Product Innovation Ltd is an established New Product Development consultancy specialising in inventing and developing new products for manufacturing companies. The company has been in business for more than 25 years and in that time has been involved in a wide range of new products many of which have worldwide patents. Visit http://www.productinnovation.com for additional information about Product Innovation Limited. More information about Propane GasGenie can be found at the following site. http://www.propanegasgenie.com.