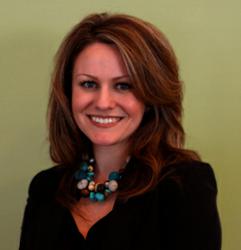 Atlanta, GA (PRWEB) November 28, 2012
Nucleus Medical Media announced today that Kim Carbonara was promoted to National Sales Director, Healthcare. Ms. Carbonara will lead the companys efforts to promote and sell the companys suite of products to hospitals, private practices and health systems. Product offerings include the Nucleus Animation Library, Image Library and the Patient Monograph Library. In addition, Ms. Carbonara will work in a business development capacity to open new channels and establish strategic vendor partnerships.
Ms. Carbonara has been with the company for over a year and began working with Nucleus as a consultant with Evergreen Assets, LLC, a healthcare consulting firm dedicated to helping clinicians and medical facilities optimize their current solutions to increase revenue and reduce costs.
Nucleus reached out to Evergreen initially to help evaluate and map a sales strategy for their new products, stated Ms. Carbonara. It was a great fit from the start and I decided this was a place I could grow with and really make a difference. Every day, I have the opportunity to help hospitals and health systems increase their market reach and improve patient satisfaction.
Before co-founding Evergreen Assets, Ms. Carbonara worked as a regional sales executive with OES, an account executive at Desloge Medical Equipment and an administrator at Informed Solutions, LLC, a healthcare consulting firm.
Hospitals or health systems interested in learning more regarding the Nucleus Animation Library can contact Ms. Carbonara at kcarbonara(at)nucleusinc(dot)com or 800.333.0753.
###
For further comment, contact Ronald Collins, CEO and Co-founder of Nucleus Medical Media, at rcollins(at)nucleusinc(dot)com or (770) 805-0460
About Nucleus Medical Media

Founded in 1997, Nucleus Medical Media, Inc. is an award-winning creator of medical illustrations, medical animations, and interactive multimedia for the publishing, legal, healthcare, entertainment, pharmaceutical, medical device, and academic markets. Nucleuss clients and partners include WebMD, McGraw-Hill, Dr. Oz, EBSCO Publishing, and thousands of other businesses in new and traditional media. Nucleus employs the worlds largest team of graduate-degreed medical illustrators, and has a Medical Review Board with more than 100 physicians and nurses. For more information, visit http://www.nucleusinc.com/aboutus.php