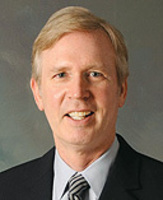 Seattle, Washington (PRWEB) January 23, 2010
Driving while sending text messages is banned in Washington State, and talking on a cell phone while driving poses a serious danger, a Seattle personal injury attorney says.
Kenneth Selander Jr., of the Seattle law firm of Selander OBrien, PLLC said a new study by the National Safety Council underscores how pervasive the problem is of driving while talking on a cell phone.
More than one-fourth of all traffic accidents in the U.S. occur while drivers talk on their cell phones or send text messages, the National Safety Council said. According to the study, 1.4 million traffic accidents occur annually because people are talking on cell phones, and another 200,000 wrecks happen because people are sending text messages. In total, the study says 28 percent of all traffic accidents involve talking and texting on cell phones.
Its shocking that so many wrecks — more than one of every four — involve someone texting or talking on a cell phone, Selander said. Phoning while driving is always reaching the wrong number.
In 2007, Washington State became the first state to pass a law that banned driving while texting. Lawmakers were moved to adopt the ban after a 53-year-old male driver checking his email caused a five-vehicle pileup involving a bus on Interstate 5 outside Seattle, closing the highway for more than a hour. Before the ban went into effect, Washington Traffic Safety Commission officials said about a quarter of teenagers surveyed said they sent text messages while driving.
Washington State was among the first to recognize the serious danger posed by texting while driving, Selander said. But simply recognizing the hazard isnt enough. Curbing the problem requires aggressive police enforcement too. Education plus enforcement are the keys to avoiding needless accidents and saving lives.
Since Washington adopted the ban, 18 other states have also banned texting while driving. Last year, the federal government also banned federal employees from sending text messages while driving government vehicles or while using government-issued cell phones in a car.
About Selander OBrien PLLC
Kenneth Selander Jr., of Selander OBrien PLLC has represented injury victims in Washington for more than two decades. Washington Law and Politics Magazine named Kenneth Selander a Super Lawyer in its 2007, 2008 and 2009 listings. Super Lawyers is conferred on only 5 percent of attorneys in Washington State in any single year.
For a free consultation, call 1-866-681-0002 toll free or submit an online contact form. The firm handles personal injury and car accident cases in Seattle, Bellevue, Kirkland, Redmond, Edmonds, Mercer Island, Sammamish, Renton, Lynnwood, Federal Way, Burien, Everett, Auburn, Kent, Issaquah, Tacoma and throughout Washington State.
###
You may also like