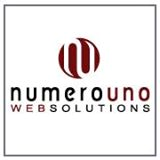 Toronto, Canada (PRWEB) October 31, 2014
Numero Uno Web Solutions (NumeroUnoWeb.com), a fast-growing Internet marketing firm that caters to small- and mid-sized business-to-business (B2B) and business-to-consumer (B2C) companies, is weighing in on the impact Googles most recent algorithm change, Panda 4.1, will have on e-commerce brands.
The Internet and the way search engines like Google help rank sites are in a state of perpetual change. Fortunately, search engines rank sites not based on the size of a company, but based on proprietary algorithms, says Courtney Noonan, digital solutions manager at Numero Uno Web Solutions. Smaller e-commerce companies can compete with larger brands simply by understanding what the different search engines look for.
Noonan explains that Google first launched its algorithm update, named Panda, back in 2011. The update initially penalized online sites that relied on low-quality or duplicate content. At the same time, Google Panda rewarded sites that used original, relevant content that online users found valuable and wanted to share with others.
Since that time, Google has provided numerous Panda updates. According to Noonan, brands that fail to implement Google-friendly marketing strategies can see their online rankings fall; this means online users will not be able to find their site, which translates into lost revenue.
In late September, Google unveiled Panda 4.1. The new updates target duplicate content, sites with a lack of content, and sites that use machine-generated content, she adds. According to one source, some brands saw upwards of a 90% loss in their organic search footprint. The original Panda algorithm affected roughly 12% of online queries, and many e-commerce sites never rebounded. (Source: Yu, J., How Googles Latest Panda Algorithm Should Change Your Content Strategy, Marketing Land web site, October 21, 2014; http://marketingland.com/panda-4-1-changes-content-performance-strategy-103850.)
Noonan observes that the fact that so many sites were negatively impacted by Panda 4.1 does not imply that the sites are bad; it simply means that Google does not consider the content to be valuable enough to reward with higher rankings. Its important that sites use Google-friendly strategies, as Google is, by far, the worlds most popular search engine, capturing 71% of the global desktop search market and a whopping 91.8% of the mobile/tablet market share. (Source: Search Engine Market, NewMarketShare.com; http://www.netmarketshare.com/search-engine-market-share.aspx?qprid=4&qpcustomd=0, last accessed October 30, 2014.)
Its imperative that brands use an online marketing company that stays on top of current online marketing trends and understands which content marketing strategies help drive qualified traffic to their web sites. Content marketing is results-oriented and must translate into increased traffic, conversions, and sales, Noonan concludes. Brands looking to enhance their online footprint need to hire a content marketing company that uses Google-friendly strategies and can help businesses adapt quickly to changes in search engine algorithms.
Numero Uno Web Solutions is one of the top Internet marketing firms due to constant innovation and overall customer satisfaction. For more information on Numero Uno Web Solutions, and to discover how it can help maximize a companys search engine optimization and online presence, visit http://numerounoweb.com/sitescore/ or call Numero Uno Web Solutions toll-free at 1-855-SEO-XPRT (1-855-736-9778).