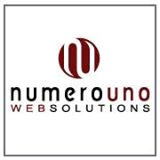 Toronto, Canada (PRWEB) September 29, 2014
Numero Uno Web Solutions (NumeroUnoWeb.com), a fast-growing Internet marketing firm that caters to small- and mid-sized business-to-business (B2B) and business-to-consumer (B2C) companies, is weighing in on a recent study showing that, for the first time, advertisers spend more money on digital ads than on print, radio, and television.
According to a recent report, Canadian advertisers now spend more money on digital ads than on print, radio, and television. Twenty years after the first online banner ad runs, digital advertising now captures the largest share of ad spending, with digital ad revenue in Canada jumping 14% year-over-year in 2013 to $ 3.5 billion. (Source: Digital Overtakes TV for Largest Share of Ad Spend in Canada, IAB Canada web site, September 17, 2014; http://iabcanada.com/digital-overtakes-tv-for-largest-share-of-ad-spend-in-canada/.)
Over the last five years, the digital industry has grown at an annual compound rate of 17%. Strong double-digit growth is expected to continue in 2014 with a projected 14% increase, surpassing the $ 4.0-billion mark. The same cannot be said for television; TV ad revenue declined for the second year in a row, coming in at $ 3.4 billion in 2013.
Its taken two decades, but Canadian brands now spend the majority of their advertising dollar on digital platforms, says Dave Wheeler, president and general manager of Numero Uno Web Solutions. This isnt a total surprise, especially when considering that Canadians rank among the most active Internet users in the world and more than 55% of Canadians own a smartphone.
Wheeler explains that mobile and online video continue to outpace overall digital growth rates. In fact, strong growth in digital can be attributed in large part to the 177% jump in 2013 mobile ad revenue. Online video spending increased 53% year-over-year.
These results tie in with another study that shows more than eight in 10 Canadian Internet users made an online purchase in the past year, Wheeler adds. The average amount spent for online purchases was $ 954 annually. (Source: Online Spending In Canada Close To $ 1000 Annually: Survey, Huffington Post, September 3, 2014; http://www.huffingtonpost.ca/2014/09/03/online-shopping-canada_n_5757688.html.)
There is a reason why online advertising is the most popular medium for brands hoping to attract new business in Canada, Wheeler concludes. Some of the advantages of using digital over other mediums are that its easy to target to an exact demographic and even geographic region and ineffective campaigns can be adjusted, modified, and re-launched in a short period of time. The fact of the matter is that digital advertising is the fastest, most efficient way to attract qualified customers.
Numero Uno Web Solutions is one of the top Internet marketing firms due to constant innovation and overall customer satisfaction. For more information on Numero Uno Web Solutions, and to discover how it can help maximize a companys search engine optimization and online presence, visit http://numerounoweb.com/sitescore/ or call Numero Uno Web Solutions toll-free at 1-855-SEO-XPRT (1-855-736-9778).