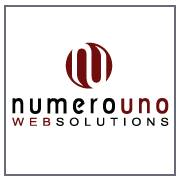 Toronto (PRWEB) October 17, 2014
Numero Uno Web Solutions (NumeroUnoWeb.com), a fast-growing Internet marketing firm that caters to small- and mid-sized business-to-business (B2B) and business-to-consumer (B2C) companies, is weighing in on a recent report showing almost half of Canadians (48%) use mobile devices to access the Internet. Numero Uno Web Solutions is also discussing what brands can do to attract this rapidly growing segment of the online community.
Canadians spend a lot of time online, ranking second in the world at 33 hours per month, and how they access the Internet is changing rapidly. According to a recent report, mobile devices are playing an increasingly important role for on-the-go Canadians as the number of hours spent online with smartphones and tablets closes in on the 50% mark. (Source: 49% of time online now spent on mobile devices, comScore says, CBC web site, October 10, 2014; http://www.cbc.ca/news/business/49-of-time-online-now-spent-on-mobile-devices-comscore-says-1.2794903.)
On top of that, four percent of Canadians will only log onto the Internet through their mobile devices. And that number is only going to increase; as of June, there were 18 million smartphone owners in Canada, a year-over-year increase of 12%. Tablet use, meanwhile, increased 37% year-over-year to 7.8 million.
Over the last decade, the Internet has gone from an optional advertising platform to an indispensable marketing tool, says Alex Todd, digital solutions manager at Numero Uno Web Solutions. Its just a matter of time until the majority of Canadians officially use their mobile devices more than desktop and laptop computers to log onto the Internet.
Todd explains that this is a major milestone and shows how important it is for brands to develop an online marketing campaign that addresses the unique needs of mobile users. To attract this emerging shift, brands need to implement a marketing campaign that attracts and engages smartphone and mobile users. To do this, businesses need to understand the mobile experience from the perspective of their target audience.
For example, mobile users interact with their screens differently than those who use a personal computer or laptop do: mobile users tap, swipe, touch, and zoom in and out with their fingers, he adds. The screen size is also considerably smaller; brands need to make sure their site is optimized to work on any screen. As a result, businesses need to ensure their mobile sites are both easy to navigate and use across the various platforms.
Failing to do so is costly; more than half of online Canadian shoppers (54%) think less of a brand if the site is not mobile-friendly. Further, 45% of Canadians will not do business with a firm that falls short of their mobile expectations. (Source: Your Insights on Smartphones: Brands Beware – Consumers' Mobile Expectations Are High, iamota.com, July 16, 2013; http://iamota.com/your-insights-on-smartphones-infographic/.)
Nearly half of all web traffic originates on mobile devices, Todd concludes. Whether a business is looking to create an e-commerce web site or wants to increase their online presence its imperative that they use an online marketing company like Numero Uno Web Solutions. This company should have a proven track record of helping brands rank higher on search engines like Google and Yahoo! and turn qualified traffic into return visitors.
Numero Uno Web Solutions is one of the top Internet marketing firms due to constant innovation and overall customer satisfaction. For more information on Numero Uno Web Solutions, and to discover how it can help maximize a companys search engine optimization and online presence, visit http://numerounoweb.com/sitescore/ or call Numero Uno Web Solutions toll-free at 1-855-SEO-XPRT (1-855-736-9778).