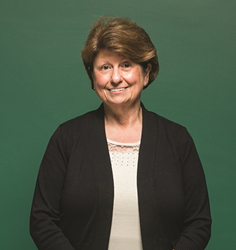 Takoma Park, Md. (PRWEB) January 27, 2015
Professor Bonnie Franckowiak, who teaches graduate nursing courses in the Washington Adventist University (WAU) School of Graduate and Professional Studies, will present research on the treatment outcomes for addicts in a methadone program at the 17th Annual Conference of the International Society of Psychiatric-Mental Health Nurses (ISPN) at the Grand Hyatt in Seattle, Washington, March 24-28.
Franckowiaks presentation is on The Effect of Self-Efficacy on Treatment Outcomes of Clients Enrolled in a Methadone Maintenance Program in Rural Maryland. Methadone is a synthetic opioid that is most commonly used to treat heroin and morphine addiction by keeping patients from experiencing the symptoms of withdrawal and reducing their physical cravings for the street drugs.
In addition, Franckowiaks work will be featured in two upcoming poster presentations:
(1)