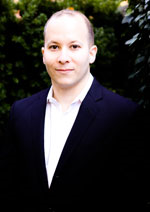 Manhattan, New York (PRWEB) January 21, 2015
When a persons finances are out of control, everything seems more difficult. Calls and letters from creditors and the suffocating feeling of debt is enough to upset almost anyone. In times like these, bankruptcy may seem like the only hope.
Unfortunately, however, many people use bankruptcy as a last resort, and they wait too long to file the necessary paperwork. Attorney Gabriel Katzner recognized this problem and worked with Foster Web Marketing, the premier lawyer marketing firm, to develop a new website to help those overwhelmed with debt get the information they need about how the bankruptcy process works.
The Katzner Law Group is a Manhattan-based firm that takes a unique, three-pillar approach to bankruptcy relief. The first pillar involves debt elimination. The second pillar entails aggressive action against creditors for unlawful behavior, which helps keep money in the pockets of those who are pursuing bankruptcy relief. The third pillar offers hope for rebuilding a strong financial base for the future in the form of a proven credit-rebuilding course. With these three pillars, Gabriel Katzner offers a wider range of services than most bankruptcy law firmsa significant benefit to those struggling with debt.
On the new website, the Katzner Law Group informs visitors about the three pillars, while guiding them along the path to financial freedom. By helping people stay informed, the bankruptcy law firm gives clients and website visitors the necessary tools to move forward in a positive way.
The Katzner Law Group website also shows people that bankruptcy is not the end of the world. With the help of Gabriel Katzner, clients overcome the unfair social stigma associated with filing for bankruptcy as they work to become debt free. In addition to the helpful articles, answers to common questions, blog pieces, and news items, Gabriel Katzner also offers website visitors additional support in the form of a free guide to the basics of bankruptcy. With this guide, they can get a clear understanding of what to expect from the bankruptcy processinformation that will help them sleep better at night.
The Katzner Law Group website will continue to be updated regularly with relevant information, answers to questions, news, blogs, and more.
About Foster Web Marketing:

Founded in 1998, Foster Web Marketing (FWM) offers attorneys, physicians, and other professionals across North America and overseas an effective online marketing approach that combines appealing and intuitive design with the latest search engine optimization, comprehensive marketing services, and content management strategies. FWM has proven that it is possible to build a Made in the USA business with excellent customer service in a very competitive market, all while helping its clients succeed through powerful websites and proven education-based marketing techniques using its proprietary secret weapon, Dynamic Self-Syndication (DSSTM). To learn more, please visit http://www.FosterWebMarketing.com.