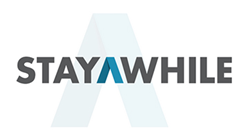 New York City, NY (PRWEB)
July 14, 2015
NYC furnished apartment leader Stay Awhile is crediting NYC and Long Island-based SEO company HOZIO, Inc. for playing a major role in helping dramatically reduce its vacancy rate by 95% in the second quarter of 2015 compared to the first quarter.
In less than half a year we went from a 40% vacancy rate to less than 2%, and the work that HOZIO did for us is without question the key reason, commented Jack Katz and Mayer Klein, the co-founders of Stay Awhile. We are also seeing across-the-board improvements on all of our website metrics, including new sessions, users, page views, average session duration, and bounce rates. Again, HOZIO Inc. is the driving force behind all of these upgrades.
As part of its work for Stay Awhile, HOZIO Inc. identified a set of strategic keywords based on competitor, marketplace and prospect analysis, and then performed both on-page and off-page SEO to establish relevance, and ultimately attract traffic and drive conversions.
The SEO work we do for our clients is always about playing the long game, commented a spokesperson for HOZIO, Inc, which in addition to full SEO services, also specializes in all phases of website design and development. We dont use unethical tactics or take risky short cuts that put our clients in Googles crosshairs. We do things the right way, and that means not just helping our clients get more traffic, but even more importantly, updating or in some cases re-crafting specific web pages or entire websites so that they can convert that traffic into paying customers.
Added Stay Awhiles co-founders Jack Katz and Mayer Klein: We definitely know what were doing when it comes to offering personal and business travelers a huge selection of first class short-term and long-term housing options across New York City. But like a lot of business owners, we arent SEO experts and didnt know where to start or who to trust. We actually found HOZIO Inc. through a Google search, and after speaking with them we knew they were the right choice and at the right price. And without a doubt, the numbers bear that out — were on track for what could be our very best year ever!
Personal and business travelers who want to learn more about Stay Awhile, or who want to access a searchable database of numerous NYC furnished apartment options, can visit http://www.stayawhileny.com. Prospective guests can also email service(at)stayawhileny(dot)com or call 718-224-7829.