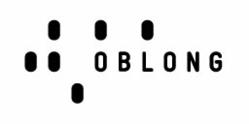 Washington, DC (PRWEB) February 06, 2013
Oblong Industries, a leading developer of next-generation communication solutions, today announced a partnership with Carahsoft Technology Corp., the trusted government IT solutions provider, to boost inter-agency and intra-agency collaboration and productivity through the application of Oblong technology.
Under the partnership, Carahsoft has added Oblong Industries Mezzanine conference room solution to its GSA schedule, and will proactively market, sell and distribute Mezzanine systems to federal, state and local government agencies and the Oblong reseller partner ecosystem.
Learn more about Mezzanine.
"We think the federal space is a place where our productivity tools can make a real difference. We are excited about working with Carahsoft to bring Oblong's Mezzanine technology to the government sector. Mezzanine is unparalleled solution for meeting rooms, situation rooms, planning facilities and command centers. Carahsoft's leadership and proven track record as a value-added channel provider enables us to offer our technology where it can have real impact," said Mike Brown, Vice President of Worldwide Sales at Oblong.
Oblongs Mezzanine provides exactly what traditional conference, videoconference and tele-presence rooms lackan effective way to simultaneously engage multiple users and their data. Mezzanine expands on existing technology by providing what we call InfoPresencethe incorporation of multiple users, multiple devices, and multiple streams of information in the collaboration environment.
With Mezzanine, government workers can:

Collaborate seamlessly with content from a variety of popular devices
Interact with multiple users, anywhere, anytime
Arrange, visualize, and analyze multiple streams of data
Share content across multiple locations
Break down geographical barriers via a connected shared workspace
Oblong has developed a very unique technology to enhance the group collaboration experience by providing government agencies with a cutting-edge turnkey appliance to enable content and application sharing, said Michael Shrader, Vice President of Innovative and Intelligence Solutions at Carahsoft. We are pleased to add this technology to our GSA schedule and to expand our collaboration solutions portfolio with Oblong.
Oblongs Mezzanine conference room is available immediately via Carahsofts GSA Schedule No. GS-35F-0119Y. For more information, contact Carahsoft at 703-230-7466 and register to attend a complimentary product demonstration being held 6:30 – 8:30 p.m., Thursday, February 28 at Oblongs DC office.
About Oblong Industries

Oblong Industries innovative technologies and ideas are changing the way people work, play, and communicate. Oblongs technology was the basis for the computers depicted in the film Minority Report