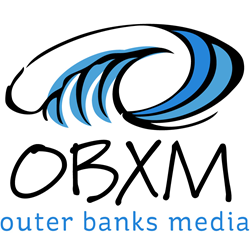 Manteo, NC (PRWEB) July 10, 2014
OBX Media, a nationwide internet marketing, search engine advertising, and web design firm, announces the expansion of its website hosting options with the addition of specialized, managed WordPress hosting and private cloud hosting solutions for all types of websites and businesses. Recently, the North Carolina-based digital marketing agency welcomed Southern Scapes LLC and Tar-Pam Guide as the newest Outer Banks businesses to benefit from the competitive pricing packages and optimized website hosting.
Southern Scapes, LLC, an Outer Banks pool and landscape provider, and Tar-Pam Guide, an Outer Banks fishing charter service, have recently moved their WordPress websites to host with OBX Media and take part in their new website hosting packages and pricing.
Outer Banks Media is thrilled to have Southern Scapes and Tar-Pam Guide as new hosting clients. Since transferring their sites over to our server, weve already seen improvements in their search engine rankings, website load time, image loading time, and much more. We are excited to see their websites gain more visibility on search engines and provide a better user experience for their clients and target audiences, said C.K. Evans, President and Search Engine Optimization Director of OBX Media.
OBX Media has debuted these new website hosting packages to continue to provide the most cutting-edge products and website services to their clients. Some of the features offered when hosting with OBX Media include daily website back-ups, heightened website security, CDN ready hosting, website malware scans, and faster website loading times, thus producing lower bounce rates and better user experiences.
Google says they lose 20% of their traffic for each additional 100 milliseconds it takes for their website to load. Google also incorporates page-load time into your website's organic search rankings and AdWords quality score. We see website loading speed optimization as a very important factor, especially in resort communities such as the Outer Banks where visitors rely heavily on their mobile devices to search for local businesses such as restaurants, live music venues and tourist attractions. Faster sites win, said Evans.
In addition to the managed web hosting, OBX Media offers a multitude of marketing and advertising consulting services. Recently adding traditional marketing services to complement their proven internet marketing strategies, OBX Media is positioned to help clients navigate into the next generation of digital marketing. To inquire about transferring your current website or setting up hosting for a new website with OBX Media, please visit http://www.OuterBanksMedia.com or call 252-256-7116.