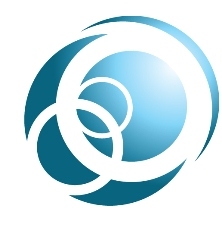 Perth, Western Australia (PRWEB) November 23, 2012
Many people may not know who Brett Tabke is. But a lot of dedicated webmasters, Internet marketers, or anyone interested in SEO, probably use a term that he invented on a daily basis: SERP, which stands for search engine results page. Tabke is also a founding member on the board of SEMPO, which stands for Search Engine Marketing Professionals Organisation.
Recently, Tabke was a featured speaker at two major US SEO/interactive marketing events, and was quite firm about the rise of visual social media and its importance in SEO and Internet marketing. Tabke recommended to both audiences that marketers use visual social media, such as Pinterest and Instagram, to focus on visual social marketing (VSM). He also described what he felt were SEO trends to watch, and made other observations he feels are crucial to the future of doing business on the Internet.
According to Tabke, tech investments are at their highest rate in 12 years, with the highest start-up rate in history. He also noted that the Internet continues to grow far past what analysts saw ten years ago, and that mobile growth is even faster than Internet growth. Other factors that Tabke saw as important are the fact that it is less expensive to have a website than it has ever been, and that technology sources in general cost less than they ever have.
To Tabke, though, the biggest story by far has been the rise of Pinterest. According to Tabke, We are close to the tipping point of Pinterest. Pinterests numbers indicate that their users are currently 79% female. Most of their users are affluent, and appear to be using iPad and Android mobile devices. According to Alexa, Pinterest is the 16th most highly ranked website in the world. Approximately 80% of the top 15 categories in Pinterest have something to do with commerce.
Tabke recommends that all small to medium businesses concentrate on their local market, and create strong presences on many social media platforms, with Pinterest being very important. For larger companies, Tabke recommends a multi-faceted approach on the Internet, with a strong accent on visual social media.
James Corby, Business Development Director for Oracle Digital, says that Tabkes presentations confirm what he has seen happen with his clients over the last year: Ever since the Panda and Penguin updates to Google, we have recommended a multi-layered approach that is heavy on visual social media and social media in general. As we said on our website a few months ago, it isnt enough to just slap up some old-school SEO and expect customers to knock down your door. It just doesnt work that way.
Corby continued, We already have a lot of experience doing exactly what Tabke recommends, because we were ahead of the game. We had already figured out that old-school SEO wasnt going to work, and that social media was an incredible phenomenon. We were using Pinterest and other social media while everyone else was still trying to game Google.
Corby concluded, At Oracle Digital, we already have our programs in place, and have proven time and again that our SEO/social media hybrid is the most effective way to get the most out of your Internet dollar.
Oracle Digital is an Internet marketing firm in Perth. They combine SEO and social media in an extremely effective system to help businesses produce maximum ROI from their Internet presence. For more information, check out their website: http://www.oracledigital.com.au/ or call them at 1300 899 851.