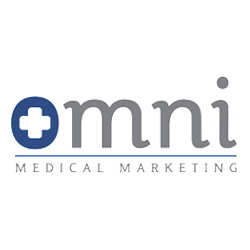 Centennial, CO (PRWEB) June 28, 2013
With Omni Medical Marketings success with medical marketing, they are proud to announce the launch of a new website focused on helping medical practices design and develop custom medical website designs. While Omni Medical Marketing has also been a leader in designing medical websites, the new website allows them to focus more on specific medical practices and responsive website design. The website, http://www.omnimedicalwebsitedesign.com has even more information regarding the design and development of world-class website designs that are the framework for a successful internet marketing strategy.
With sections devoted to various medical practices including plastic surgery, dentistry, bariatric surgery, and urgent care facilities, the new website is designed to showcase the attention to detail that Omni Medical Marketing has successfully provided to medical professionals across the country.
Omni Medical Website Design was designed using responsive design for mobile accessibility and improved user experience. This is also true for a large majority of existing clients that wanted to effectively reach mobile users. Responsive website design allows for users to see the full website from any mobile device including both tablets and smart phones.
We are excited to announce the launch of this new website devoted to medical website design across multiple medical practices, explains Omnis Creative Director, Simon Willems. This gives Omni Medical Marketing a great opportunity to reach more medical professionals that are looking to build or improve their online presence.
Offering a wide range of medical marketing services, Omni Medical Marketing focuses on developing and growing the online presence of medical practices. Offering website design, SEO, social media marketing, content marketing and various other internet marketing services, Omni Medical Marketing assists medical professionals every step of the way. The new medical website design website will provide more information for medical practices that are looking to develop new websites, or improve existing websites that are not converting at an ideal rate. Once a world-class website is developed, the marketing team at Omni Medical Marketing takes a natural and effective approach to search engine optimization and traditional internet marketing.
About Omni Medical Marketing: Omni Medical Marketings team has over 40 years of combined experience in marketing, search engine optimization, web design and development, and customer service. They take pride in the high level of service and attention to detail delivered to every client, no matter what size project or need.
Contact Omni Medical Marketing:

Patrick Chavoustie, CEO and Co-Founder

6551 S. Revere Pkwy, Suite 125

Centennial, CO 80111

(800)549-0170