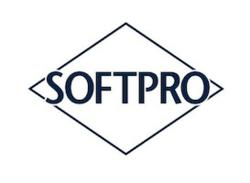 Westlake Village, CA (PRWEB) June 06, 2013
During the IASA 2013 Annual Conference in Washington, D.C., SOFTPRO N.A. demonstrated the ability for insurance providers to seamlessly integrate electronic signature capabilities within on-boarding processes completed on the iPad. Insurers can deploy SOFTPROs mobile esignature software, SignDoc Mobile, as a stand-alone solution or use the software developer kit (SDK) to embed the technology within their business application.
There are many benefits to using the SignMobile SDK to integrate esignatures within an application. The greatest advantage, however, is that the on-boarding process can be completed both online and offline; Insuring connectivity becomes a non-issue, explains Rodney G. Vesling, President and General Manager, SOFTPRO N.A.
SignDoc Mobile is available in three options:


Software Developer Kit: Insurers can use the SDK to integrate SOFTPROs esignature functionality seamlessly within their own core application.
Behind the Firewall Application: SignDoc Mobile can be part of an enterprise-wide deployment hosted behind the firewall, giving the customer complete control over the solution. The SignDoc Web esigning server is required.
Cloud Solution: SignDoc Mobile, Pro Version can be purchased from the Apple App Store for a single user, unlimited signatures and documents. Android support is coming soon.
About SOFTPRO

Founded in 1983, SOFTPRO is the most experienced signature management company. The companys SignDoc Esignature Software supports handwritten esignatures captured with any device including tablets and smartphones as well as offers a secure click-to-sign esignature solution. SOFTPRO solutions are used in 50 countries where many of the worlds largest financial services organizations trust SOFTPRO