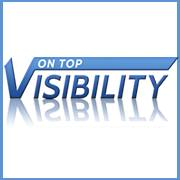 Hauppauge, NY (PRWEB) February 26, 2015
An apparent shakeup in mobile search engine results pages should prompt businesses to immediately prioritize creating responsive or mobile-friendly versions of their websites, John Diaz, general manager of web marketing firm On Top Visibility, recommends.
As Search Engine Journal first noted Feb. 2, 2015, an apparent reshuffling of rankings on mobile devices alone has prompted speculation that Google has released an entirely new algorithm that penalizes sites that are not mobile friendly. This theory is backed up by the fact that in January, Google sent out warnings to webmasters of sites with major mobile usability problems, a move that mirrors the search engine giants past behavior prior to algorithm releases or major updates. Google has thus far remained silent on whether an algorithm has been created to target the issue, though it has been vocal about the importance of improving mobile user experiences.
Companies should be aware of how their sites work on mobile devices even if they havent received a notice from Google, however, cautioned Diaz. Companies cant rely on Google to warn them, he said. About 90% of small business websites are not mobile compatible. They or their agencies have to move quickly to stay relevant in the mobile space.
Diaz explained that businesses need to look at both how their sites function and mobile usage patterns, and make sure the two are aligned. While laptops and tablets are frequently used for media streaming, people are turning more to their phones for shopping and searching. We have been moving all of our clients to mobile responsive sites for years now just based upon the fact that consumers are moving to mobile for their search queries in droves, he said.
Having a site that fails to either present the right information or format it in an accessible way hurts businesses whether or not Google is using an algorithm to sort mobile-friendly sites, he commented. Thats because If a site is not mobile optimized and the key information and/or calls to action are not clearly visible to the visitor, it will experience high bounce rates — if people cant find what they are looking for, they will just move on.
In the end, Diaz concluded, the simple fact is that businesses need to be more strategic about their online presence. They need to define their goals and the goal of the site. If its to get people to call a phone number then the number and call to action must be prominent; if its an e-commerce site, a featured product should have a prominent position, he said. And they need to test out the site to gauge the user experience.
About On Top Visibility

On Top Visibility is a web design and marketing company with 15 years of industry experience. Specializing in increasing visibility for local business, On Top Visibility can assist with SEO, user-friendly web design, analytic reports, social media marketing and more. Visit them at ontopvisibility.com