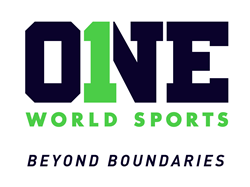 Stamford, CT (PRWEB) July 30, 2014
ONE World Sports, Americas Network for Global Sports, today announced that it has secured a multiyear, multi-platform programming agreement with Infront Sports & Media, the exclusive media and marketing partner for the recently formed Champions Hockey League, to exclusively telecast Champions Hockey League games in the United States for the next three seasons, beginning with the Leagues inaugural 2014-2015 season.
The agreement includes the rights to every game starting with group play in August and concluding with the inaugural Champions Hockey League final in February, spanning over 161 games.
"We continue to deliver on our goal to bring our fans best-in-class programming from around the world," said Joel Feld, ONE World Sports Executive Vice President, Programming and Production. "We expect that the newly founded Champions Hockey League will grow into one of the sport's premier championships."
All games on ONE World Sports will be telecast live and produced at the ONE World Sports International Broadcast Center in Stamford, CT. The full Champions Hockey League schedule and ONE World Sports on-air talent will be announced later this summer.
The Champions Hockey League was formally announced in December 2013 by the European Ice Hockey Club Competition which comprises top European hockey clubs, six national leagues and the International Ice Hockey Federation (IIHF). It now includes 44 clubs representing 12 countries from throughout Europe, including Sweden, Finland, Germany, Switzerland, Austria and the Czech Republic. Nearly 100 former NHL players will be playing in the Champions Hockey League.
About ONE World Sports
ONE World Sports is a multiplatform sports network featuring exclusive world-class sporting events live from around the globe. The network was created to fulfill American sports fans burgeoning demand for global sports. ONE World Sports delivers live and exclusive coverage of some of Americas most popular sports played outside the USA basketball, baseball, golf and ice hockey plus sporting events with the largest global following, including soccer and cricket.
ONE World Sports showcases some of the worlds most competitive soccer, including Arsenal FC, Chelsea FC, FC Bayern Munich, AC Milan, and the New York Cosmos, along with top soccer from Asia and the Pacific Rim. The network also exclusively telecasts the England National Cricket Teams international home matches, Japans legendary baseball team, the Yomiuri Giants, Kontinental Hockey League, Champions Hockey League, Chinese Basketball Association, OneAsia Golf Tour, and best-in-class competitions in table tennis and badminton from around the world.
ONE World Sports is available via DISH Network, Cablevisions Optimum TV, Mediacom Communications, Hawaiian Telcom, Google Fiber and Verizon FiOS.
ONE World Sports is owned and operated by ONE Media Corp., which also owns and operates ONE CONNXT, a global HD/SD broadcast video transport services provider; and America ONE Sports, a leading provider of live broadband sports.
For more info, see http://www.oneworldsports.com.
# # #

Contact:

Tom Campo

Campo Communications, LLC

212-590-2464

Tom(at)CampoComm(dot)com