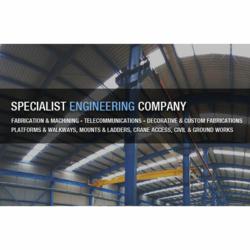 Auckland, New Zealand (PRWEB UK) 29 May 2013
Amediate Engineering Aluminium, Stainless & Steel Sheet Metal Fabrication, a full service Specialist Metal engineering company based in Auckland, is experiencing the benefits of combining savvy internet business expertise with an outstanding high end quality service.
To succeed in this industry, Amediate Engineering – A leading Aluminium Stainless and Metal Fabrication Specialist Engineering company, hired Online Asset Partners, a company that specializes in Online Advertising in New Zealand, to build and market their website online. Using an ROI approach to the business, in a short time, their efforts have increased the website's visability, boosted search engine traffic and helped provide more potential sales opportunities without them having to leave the workplace.
Online Asset Partners has a different approach than most to online marketing, and it is one that begins with a thorough business analysis and consultation. Once they have evaluated the business, they meet with their clients to come up with a return on investment document that they can both agree on.
They proceed to guarantee this ROI; in writing. This approach appealed to Amediate engineering as it leaves them to focus on what they do best, leverage the 250 years combined experience in boiler making, sheet metal fabrication work for client like 2 degrees mobile and other clients who demand high standards of workmanship, within both time frame and budget.
Online Asset Partners helps Amediate differentiate itself from these companies by being a clear leader for online search options. By designed their website, they were able to provide an appearance, making it both professional and using search engine friendly code, to make it easier to find in a search in Google NZ.
In addition, Online Asset Partners thoroughly evaluated the keywords potential customers were searching for, and updated the website to reflect this. This list is extensive; aside from communications metal fabrication, stainless steel truck trailer Fabrications, custom Fabrication and more.
By carefully assessing their existing business, engaging in focused Adwords campaigns and search engine optimization, they have increased the value of the Amediate website exponentially.
Amediate was founded in 1992 by Ken & Tania Brown-Bayliss. Ken is a qualified fitter and turner and has a reputation of designing and producing quality engineering products for all kinds of situations and getting them done on time.
About Amediate
The Team at Amediate Engineering have over 250 years combined experience, covering boiler making, sheet metal fabrication, stainless steel welding, site installations, as well as a range of other trade related services. They have been featured in Auckland Today magazine as a leader in New Zealands steel fabrication industry.