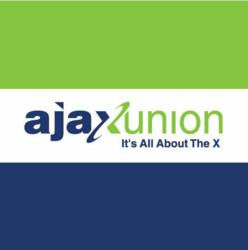 New York, NY (PRWEB) March 23, 2013
Among the several useful resources that internet marketing company Ajax Union provides for growing businesses is the digital guide How to Optimize Your eCommerce Store. The guide, available online at http://www.AjaxUnion.com/resources expresses the importance of optimizing a companys home page, category page, product page, and checkout page. By implementing a few of these helpful, easily applicable optimization strategies, a growing eCommerce company will quickly notice the increase in overall sales and traffic to the digital store.
Its amazing how many websites we come across each day that are missing several of these common optimization tactics, which, in turn, ends up hurting their customers overall experience as they browse the site. Not to mention, a lack of original content will also hurt your Google rankings, decreasing the amount of potential customers and web traffic over time. The digital guide lists several useful tips, such as including a toll-free number, linking to social media pages, and displaying a contact page or live chat in order to conveniently get in touch with your company. After applying a few of these optimization tips, not only will your site gain more feedback and traffic over time, but you will potentially increase your sales as well, said online marketing expert and Vice President of Ajax Union Sarah Mogin.
In terms of optimization importance, a companys product page is high on the list. Although the home page is the first thing that customers will notice, the product page is where customers will decide on which purchases to make. If users are disappointed in the sites presentation, a company may miss out on a potential sale. The SEO experts at Ajax Union believe that including product images, customer reviews, feedback buttons, and price comparisons are some of the most beneficial implementations for a companys product page, leading to a more convenient digital shopping experience for customers.
Ajax Union offers several guides and eBooks to learn more about online marketing strategies. Although optimizing an eCommerce store is important, a company may be interested in the Search Engine Marketing Glossary available on resources page, or the Detailed Steps for SEO Audit guide. Also available on the Ajax Union resources page is list of online marketing resources on keyword research, SEO guidelines, Webmaster Tools, and more.
To learn more about the exciting topics that Ajax Union frequently covers, and a few of the useful SEO services available, call 1-800-594-0444 or visit the company online. Keep up to date on all informative news and marketing events by following Ajax Union on Twitter or becoming a fan on Facebook.