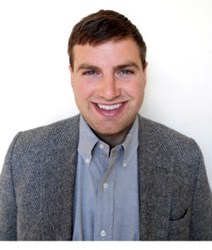 Santa Maria, CA (PRWEB) August 14, 2013
Central Coast SEO expert Paul Shannon is giving a free presentation on local search optimization this month in Santa Maria. Its called The Five Keys to Local Online Marketing Success.
Business owners, managers, and marketing staff are invited to come learn more about how to rank better on Google, Yahoo, Bing and Yelp. The training will teach business owners and managers how to improve their online presence with local search engine optimization techniques.
Customers are using their smart phones and computers to find local businesses, says Shannon, an Internet Marketing specialist with Access Publishing. We will show businesses how to improve their online profiles and get in front of new potential clients.
A recent report says four out of 10 consumers are using online local search every single day. Fifty-seven percent of buyers are using Internet searches as their primary way to find local goods and services, according a recent survey of 3,000 U.S. households by ComScore.
Upcoming presentations
Aug. 17, 2013Noon