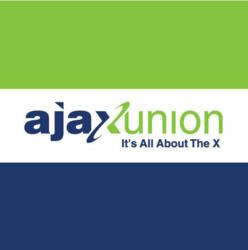 New York, NY (PRWEB) March 04, 2013
Ajax Union, an online marketing company dedicated to growing the presence of small businesses online, is currently highlighting its newly updated 2013 version of OnPage Factor. An onsite search-engine optimization plan, OnPage Factor is designed to boost search engine rankings and increase web traffic using a set of SEO strategies.
While social media management, pay-per-click (PPC) advertising, and email newsletters are all important marketing strategies for any business with an online presence, onsite SEO should be at the core of a sound marketing campaign. Not only will a properly optimized website aid in boosting search engine rankings, it will also by extension increase the traffic coming to a particular website. Since 95% of search engine traffic continues to websites listed on the first page of results, ranking high has never been so crucial to gaining conversions. Onsite SEO may be a long-term strategy that takes a few months to show clearly visible results, but the positive effects are both momentous and enduring, said Matt Sieracki, Onsite SEO Manager.
OnPage Factor is a multi-faceted strategy which incorporates targeted keyword selection, original onsite content composed by SEO-proficient copywriters, a highly personalized meta description, optimized HTML tags, and image tag enhancement for searchable picture content. At a price of $ 250 per page, interested business owners can have their website optimized for better rankings and increased traffic. This involves examining the keywords used in competitors websites in order to create copy that gives a business a valuable edge. Additionally, this carefully composed copy allows for customers to easily navigate a website and learn more about a business products and services.
Ajax Union, an Inc. 500 SEO company, also provides several other month-to-month marketing plans designed to aid small businesses in securing success online. These include social media management, PPC advertising, email marketing, PR and reputation management, and video marketing plans.
To learn more about Ajax Union, its array of comprehensive online marketing plans, SEO analysis tools, webinars, and other resources, find the company online at http://www.AjaxUnion.com. A full list of the agencys available plans is reachable via the homepage. Alternatively, speak with a customer representative by calling 1-888-660-2486. The online marketing company can be found on several social media platforms including Facebook and Twitter and also maintains a marketing blog.