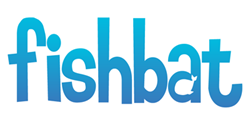 Bohemia, NY (PRWEB) December 08, 2013
New York-based full-service online marketing company and social media agency, fishbat, introduces its completely customizable digital marketing services.
Dedicated to produce personalized Internet marketing campaigns, fishbat has designed and implemented a wide array of digital marketing strategies for brands across diverse industry verticals. These services, intelligently crafted by blending advanced technology and out-of-the-box ideas, have successfully garnered increased online visibility and social presence for the companys extensive clientele.
fishbats cohesive web marketing strategy encompasses diverse components like search engine optimization (SEO), pay per click (PPC) advertising, social media community management, strategic ad placement, blog outreach, and app marketing to devise unique client-specific watertight online marketing campaigns. The various solutions are assimilated to sustain the brand message throughout different online communication methods.
Justin Maas, vice president of client relations at online marketing company fishbat, says, We aim to leverage our clients needs with help of various web marketing strategies to develop and propagate the brand message to target customers. With an insightful and precise online marketing campaign seamlessly merged with avant-garde technology, we address all possible brand focus areas for our clients. Implementation of the marketing plan provides a harmonized result to achieve the best possible return on investment (ROI) and improve the customers revenue margins.
Maas says fishbats approach differs from other typical online marketing companies. Our strategies have a proven track record of success because we know online marketing encompasses a range of services, he says. It's not all about ads. Its about combining services to create a comprehensive online marketing campaign that can help expand a brands presence.
fishbat is a full-service online marketing company and social media agency dedicated to connecting all types of businesses with their target audiences in the most effective and efficient way. Through innovative strategies in social media management, search engine optimization (SEO), branding, web design, reputation management and public relations, fishbat promotes a consistent and professional online voice for all of its clients.

#####