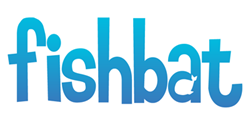 Bohemia, NY (PRWEB) November 03, 2013
fishbat, an online marketing company, responds to an article published by Mashable on October 30th, which reports that Twitter no longer requires users to click on a picture to view it.
According to the Mashable article titled Twitter Now Fills Your Feed With Photos, Twitter has decided to have photos and videos show up in users feed by default. By doing this, Twitter has transformed Twitter into a visual timeline, like Facebook, that involves clicking around to get to the content you want to see. The change applies to pictures uploaded to Twitter, as well as Vine videos linked within tweets. Instagram pictures will still need to be clicked to be seen, most likely due to the uneasy relationship between the leaders of Instagram and Twitter.
These rich Tweets can bring your followers closer to whats happening, and make them feel like they are right there with you. We want to make it easier for everyone to experience those moments on Twitter," says Micheal Sippey, Twitters VP of products. The article points out that Sippey failed to mention that the change also applies to promoted tweets. Meaning, for the first time, Twitter is selling display ads.
Justin Maas, vice president of client relations at online marketing company [fishbat, says that the rule change for visual media on Twitter will change the strategy of social media marketers. It is a well-known point in online marketing that visual media draws consumer attention more than plain text. Since the barrier of having to click on pictures is now gone, you can expect to see businesses flood your Twitter stream with images. There is really no reason not to include a picture with your tweet.
Maas believes that this will allow Twitter to charge more money for featured tweets. Removing the click barrier to viewing a picture will undoubtedly lead to higher reach and a better interaction rate.
fishbat is a full-service online marketing company and social media agency dedicated to connecting all types of businesses with their target audiences in the most effective and efficient way. Through innovative strategies in social media management, search engine optimization (SEO), branding, web design, reputation management and public relations, fishbat promotes a consistent and professional online voice for all of its clients.

#####