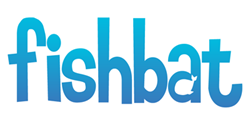 Bohemia, NY (PRWEB) August 11, 2013
On August 11, fishbat, a leading online marketing company, comments on television advertisers using social media to further engage with their target audiences.
In an article published by Business Insider on July 30 titled, The Rise of Social TV: How Social Media is Amplifying TV Advertising, a recent study shows that 62 percent of the global audience uses social networks while watching TV. The study also states that 25 percent of the global audience watches TV while discussing what shows they are watching at the time.
The article reports that Twitter is on the forefront of audience engagement while watching television. One of the reasons for this is that Twitter allows people to use hashtags to identify posts and streamline conversation. Most Twitter messages are extremely short, which makes it easier to share and type out quickly while watching a show. It helps users write up-to-the-second recaps of the trending TV shows.
The article suggests that social television could be beneficial for both content creators and advertisers. Many TV producers want live feedback and engagement from fans.
Justin Maas, vice president of client relations at fishbat, an online marketing company, says, As social media becomes more and more integrated in our daily activities, more TV producers are realizing they need to have a strong online presence. Having an interactive social presence can really increase fans and loyal viewership.
Customer engagement leads to high volume and quality of sales. Many customers love to engage with TV shows and products that they love, Maas says. Positive public interaction between businesses and consumers is a great way to gain new customers. People are also turning to their mobile devices to interact on social media while watching TV. It is important to make a business information compatible with mobile devices.
fishbat, Inc. is a full-service digital marketing and social media agency dedicated to connecting all types of businesses with their target audiences in the most effective and efficient way. Through innovative strategies in social media management, search engine optimization (SEO), branding, web design, reputation management and public relations, fishbat promotes a consistent and professional online voice for all of its clients.