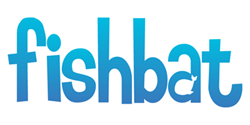 Bohemia, NY (PRWEB) October 10, 2013
Online marketing company fishbat responds to an article published by The New York Times regarding the competition between Twitter and other social media networks.
According to an October 6th article published in The New York Times titled, "Swarm of Rivals Seeking Share of Social Media Pie," Twitters promising IPO is not enough to sway investors. The social network must still prove itself strong against the competition of newer social media networks. There are various new up-and-comers in the social media world such as, Snapchat, WhatsApp, Line, Tumblr, Instagram and Pinterest. Each has its own unique way for users to interact.
The article says, "These contenders, some from overseas, are attracting millions of followers, some at a greater rate than Twitter, which has been relatively slow to adapt to these newer forms of communication." However, despite the success of these younger networks, Twitter is developing new features to help it stay current. Some of these include the delivery of news and safety alerts, a new music service, and the integration of Vine, which allows users to create short videos and share them on their Twitter feed.
Justin Maas, vice president of client relations at online marketing company fishbat, believes that Twitter is here to stay.
"The newer social media networks may show a more rapid growth than Twitter, but the difference is that Twitter has established a network that makes it simple for brands to advertise and interact with the public," he says. "The other networks like Snapchat may be popular now, but theres a good chance that users will eventually lose interest, and advertisers wont find them a suitable candidate for their business. Twitter has proved to be a successful network focused on real-time conversation and will most likely remain that way in the future."
fishbat, Inc. is a full-service online marketing firm and social media agency dedicated to connecting all types of businesses with their target audiences in the most effective and efficient way. Through innovative strategies in social media management, search engine optimization (SEO), branding, web design, reputation management and public relations, fishbat promotes a consistent and professional online voice for all of its clients.