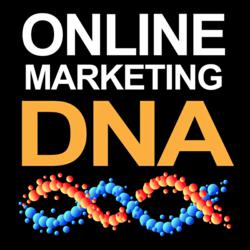 Orange, CA (PRWEB) December 04, 2012
Online Marketing DNA (OMDNA) is accepting enrollment for 24 hours into their social media training programs aimed at helping small business owners harness the power of online networking in their local market.
OMDNA founder, Simon Volkov, produced a series of social media training videos which teach the fundamentals of building strong networking groups and converting members into loyal customers.
"Since online networking is relatively new, few business owners understand how to fully capitalize in this venue", states Volkov. "Our video training classes teach how to choose the best networking groups; how to build a social community; and how to implement proven online marketing strategies."
While networking has always been an effective way to let others become familiar with a company, social marketing is a brand new approach. However, the tactics remain the same and involve building relationships with people before engaging in selling practices.
To garner a large fan base within the local market necessitates getting others involved. Online social networking groups provide an array of tools that help businesses make use of word-of-mouth referrals. A few of the more well-known include "like" and "share" buttons which let network members easily share information about a product, service, or company they like.
The downside of social networks is the potential for negativity. Nearly every business person has dealt with an angry customer at some point in time. Unfortunately, our digital society leaves companies vulnerable to bad reviews.
Understanding how to deal with complaints in public forums is essential for every entrepreneur. Learning how to communicate effectively reduces risk of negative comments and strengthens customer relations.
Taking part in social media marketing training can give companies an edge over competitors. Furthermore, owners can cut to the chase and begin implementing proven strategies instead of enduring a trial and error period. This is turn helps companies earn a higher return on investment with advertising campaigns.
"People wouldn't compete in a triathlon without going through training or working with a coach. The same holds true for social marketing", declares Volkov. "Coaches provide guidance, support, and accountability, while pushing clients to enter uncharted waters with confidence instead of fear."
Online Marketing DNA offers two ways to learn social marketing practices. Owners can enroll in video training only or pair with personal coaching.
Videos can be accessed when convenient and deliver a roadmap for integrating social media into current marketing plans.
Social media coaching offers a more aggressive approach and is best suited for those ready to take things to the next level.
Both programs teach how to build and maintain solid networking groups. Students learn about techniques for specific niches and how to get noticed online.
"Building a good following within local communities is the first step in strengthening online presence," states Volkov. "Presence can be quickly amplified by learning the correct methods. Our programs are designed to help novices become experts in social media marketing for their specific niche."
Online Marketing DNA is a full service agency that provides marketing solutions to small business owners. Along with paid coaching and video training, OMDNA provides free social media marketing training and SEO videos to help business people become familiar with the various strategies.
OMDNA coaching programs are limited in size due to the close working relationships with clients. Business owners can be put on the waiting list if classes are at capacity.
About Online Marketing DNA
Learn basics of social media training and start engaging with clients from Online Marketing DNA. Our social media coaching packages teach entrepreneurs how to build a solid social presence by utilizing a variety of methods. Reserve your space today at Online Marketing DNA.