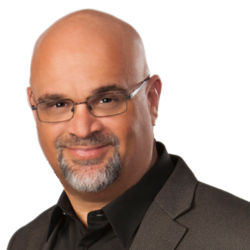 Houston, TX (PRWEB) May 17, 2013
Jack Mize, is founder of JackMize.com, an online marketing firm which was recently seen in Forbes and featured as one of Americas Premier Experts. In the Forbes feature, Jack Mize and other leading experts from various industries were asked for their top tips on health, wealth and success to help you thrive in 2013 and beyond.
Jack Mize remarked, Just calling yourself the expert isnt going to do it these days. Positioning yourself as an educator and an advocate for your customers success should be your major focus. When a prospect feels you are the source of valuable information, and they know you truly care about their results, then they will be the ones calling you the expert.
Jack Mize is a sought after Online Marketing Educator and Advocate for the online success of small businesses. Jack works with business owners and marketing consultants to help them get more customers by making their compelling message findable online. Jacks focus on the search and buying behavior of consumers when they are looking to buy locally led him to develop his method of opening Lead Valves. This strategy allows local businesses to be found in multiple places with a message that converts searchers into prospects and prospects into customers.
By identifying problems that local consumers need to solve locally and creating Lead Valves that provide the solution, Jack has developed a system that is laser focused on the quality of the conversion rather than the quantity of internet traffic.
In 2009 Jack began teaching his Lead Valve strategy to Local Internet Marketing consultants and small business owners around the world. By teaching his students how to reposition themselves from traditional hard sales tactics to being the educators and advocates for their clients success, Jack has been credited with saving businesses and changing lives.
To learn more about Jack Mize, please visit http://www.jackmize.com
Jack Mize

MizeJack (at) Gmail (dot) com

Motivated Traffic

713-242-1662
"Jack Mize is Proud to Support The HOME Foundation "
About The HOME Foundation:

The Helping Others Means Everything, or The HOME Foundation, is a not-for-profit organization dedicated to helping our Family of Charities. Frankie Verdugo, President of The HOME Foundation, wants to help as many worthy charities as possible as they struggle during these tough economic times. Frankie Verdugo helps raise funds through luxury dream home raffles, home giveaways, prizes, and high profile celebrity events in Hollywood… "Our mission is to help charities reach their fundraising goals and to bring awareness to their praiseworthy causes."