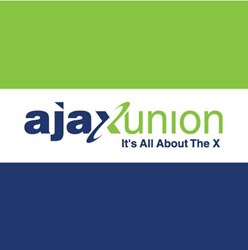 Brooklyn, NY (PRWEB) July 16, 2013
Boutique online marketing company Ajax Union, available online at http://www.AjaxUnion.com, is announcing the latest educational event, Search Engine Optimization Panel 2.0. Scheduled for Thursday, July 18, 2013, from 7:30 p.m. until 9:00 p.m. EST, the panel event will take place at the companys Union Square office and feature speakers from various departments within the company. More information and registration is available online at http://SEOPanel718.eventbrite.com.
"At Ajax Union, we look forward to all of our seminars and presentations as chances to reach out and engage business leaders in the area. Were eager to meet professionals looking for online marketing advice, and we cant wait to share our knowledge in search engine optimization," said Joe Apfelbaum, Co-Founder and CEO of the company.
The event, Search Engine Optimization Panel 2.0, is an updated version of the companys popular live seminar. The new edition covers the latest changes to search engine algorithms and helps participants understand how sites like Google, Yahoo!, and Bing assign rankings to pages. The workshop outlines best practices for organic search engine optimization, which consists of researching effective and relevant keywords, creating quality content, and making sure the website in question has the technical specifications rewarded by todays leading search engines. The presentation will be given by Ajax Unions Co-Founder and President Zevi Friedman, Co-Founder and CEO Joe Apfelbaum, and Vice President of Operations Yehuda Apfelbaum. The main presentation will run from 7:45 p.m. until 8:30 p.m., with time at the beginning and end of the event reserved for open business networking with other attendees as well as representatives from the online marketing company.
In addition to offering the educational panels and workshops, Ajax Union hosts weekly online webinars to share marketing expertise on a variety of topics. The online marketing company offers clients flexible plans on a month-to-month basis, with full transparency in all work. Ajax Union can assist with any type of online marketing plan, from email blasts to social media management, pay-per-click advertising, and even video outreach. Ajax Union also creates online marketing applications for business owners to utilize, such as RankZen, its keyword research tool.
Customers can learn more about the company online or by contacting Ajax Union at 1-800-594-0444. The company is also active on many social networks, including Facebook, Twitter, Google+, and LinkedIn.