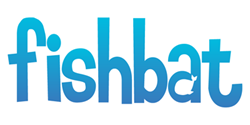 Bohemia, NY (PRWEB) October 24, 2013
fishbat, an online marketing firm, responds to an article published by The New York Times on October 12th, which reports that there are multiple problems facing the new Healthcare.gov website.
According to The New York Times article titled From the Start, Signs of Trouble at Health Portal, Healthcare.gov, the online application for receiving government health insurance, has been experiencing many technical problems. The website, which cost $ 400 million to build, was promoted by the Obama administration as a one-stop click-and-go hub for citizens seeking health insurance. Unfortunately, the site has been a source of turmoil since its launch.
A large portion of citizens trying to take advantage of the new government healthcare programs have not even been able to login to the website. Users that are able to login regularly encounter unresponsive pages that dont save information. In the article, an insurance executive says, These are not glitches, the extent of the problem is pretty enormous.
Justin Maas, vice president of client relations at online marketing firm fishbat, says that Healthcare.govs issues are a major problem from a web development standpoint. Before you launch a website, you must ensure that all of the major components are not going to break down under the pressure and high amounts of traffic. Minor glitches are unavoidable, but the large scale issues are the result of a rushed and careless development team.
Mass believes that the Healthcare.gov will now face many of the tribulations that other badly constructed websites face. Customers normally do not give websites multiple chances, people that are on the fence about getting Obamacare may not give Healthcare.gov a second try. In addition, much of the SEO (search engine optimization) work and social media hype surrounding the website and driving traffic has been wasted by broken links.
fishbat, Inc. is a full-service digital marketing and social media agency dedicated to connecting all types of businesses with their target audiences in the most effective and efficient way. Through innovative strategies in social media management, search engine optimization (SEO), branding, web design, reputation management and public relations, fishbat promotes a consistent and professional online voice for all of its clients.

#####