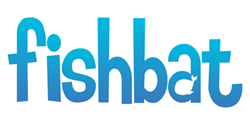 Bohemia, NY (PRWEB) December 31, 2013
fishbat, an online marketing firm, responds to an article published by Mashable on December 27th, which reports on how Facebook got to where it is after ten years of being online.
According to the December 27 Mashable article titled Facebook in 2014: Fighting for Social Supremacy, Facebook plans to have another year progressing forward towards success with more users, advertisers, and other ways of revenue.
According to the article, part of the plan for Facebook to achieve more success is to update their algorithms in order to meet the interests of the users. For years they have been doing research on what their users are most interested in on their news feed from their friends and family. By using this research, Facebooks artificial intelligence research team is being improved to be able to use the information properly. Another plan that they have is to go after small businesses that are active on Facebook. Facebook determined that there are approximately 25 million small businesses on Facebook with a strong online presence.
Justin Maas, vice president of client relations at online marketing company fishbat, believes that using these ideas for small businesses is a good idea. Getting small businesses more publicity is a win-win for Facebook and the users. Advertising has been a key component in the progression of Facebook, so by getting active users to advertise is a great way for them to find potential new customers.
fishbat is a full-service digital marketing firm and social media agency dedicated to connecting all types of businesses with their target audiences in the most effective and efficient way. Through innovative strategies in social media management, search engine optimization (SEO), branding, web design, reputation management and public relations, fishbat promotes a consistent and professional online voice for all of its clients.
#####