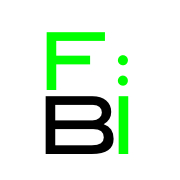 New York, NY (PRWEB) February 11, 2013
Fat Brain Interactive announced a new partnership with digital media investment corporation Matthews Media Corp. Gary Truitt, Founder & CEO made the announcement during the Startup Influence conference press meeting on Wednesday. Fat Brain Interactive has been a leader in Search Engine Optimization and Online Reputation Management for many years.
Matthews Media Corp. president Bob Matthews notes, "by working with Fat Brain Interactive and leveraging their reputation and search technologies and expertise, we are better able to monitor and respond to any issues affecting our portfolio companies.
Matthews Media Corp. manages and operates some of the top online digital media properties focused on health and fitness, society, and technology topics. With the tremendous increase in written content, videos and images all growing through syndication and social media channels, Matthews Media has had the challenge of manually monitoring, responding and repairing negative reviews, posts and other online content. The new partnership with Fat Brain Interactive will save Matthews Media thousands of dollars monthly and will automate the workflow process of reputation management.
With the increase in active social online conversations and the brand or product mentions that exist in those conversations increasing daily, many companies like Matthews Media are turning to specialty SEO and Online Reputation Management firms like Fat Brain Interactive to help manage the workflow of targeted negative or suspicious conversations. Online Software-As-A-Service (SAAS) vendors are developing automated methods and techniques to help a broad range of companies, from very large Fortune 200 to small local businesses, manage the manual processes involved with their Business Internet Reputation.