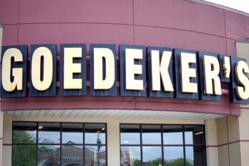 Ballwin, MO (PRWEB) March 30, 2013
Online reviews have radically altered the face of business today. Companies that do not consider the impact of online reviews are at a severe disadvantage.
For appliance retailer, Goedekers, the situation was no different.
Very few customers would leave reviews, says Steve Goedeker, CEO of Goedekers, but we knew we needed more reviews. We needed more reviews to represent an accurate picture of our reputation. We needed more reviews to help inform prospective customers."
So, Goedeker continues, we asked our customers and they responded.
Since asking customers to write reviews of Goedekers, the numbers of reviews have jumped.
Yellow Pages, BizRate and more review sites have all seen an increase in reviews, says Goedeker.
ABOUT GOEDEKERS
Goedekers has grown from a small appliance shop into a national retailer. From appliances to mattresses to furniture to plumbing supplies, Goedekers sells it all. To learn more about Goedekers customer ratings, visit Goedekers Reviews.