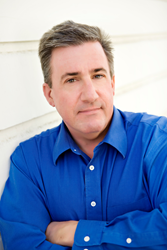 Livermore, CA (PRWEB) August 26, 2014
The Bay Area Search Engine Academy, located in the San Francisco Bay Area of California, has launched a new online training program for small business owners. The program is called Get Found Online Today, and it's designed to teach busy business owners how to market their business so that they're being found by their ideal customers.
Thomas Petty, President, said, "92% of the websites that I've looked at have problems that prevent them from performing properly online, which makes it hard for their ideal customers to find them or engage with them."
They have put together an online training program that allows those who join to watch the training videos at their convenience. The training modules all have worksheets and documents that participants can download to use while they're improving their website and other marketing materials.
The interactive system allows all participants to ask questions, comment and collaborate with each other on the material. Petty said, "By building an online community of like-minded business owners working together, they can learn together to get found by their ideal customers."
The training program's first three lessons have been offered at no cost to anyone who wants to sign up. It includes three lessons to help the participants easily learn how to: