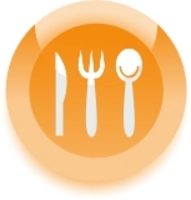 Denver, CO (PRWEB) January 4, 2010
Denver based OnlineEateries.com is offering a free email tutorial series to restaurant and bar owners, sharing their expertise in online marketing and search optimization and helping restaurants maintain and grow their businesses even in these tough times.
Most independent restaurants either have poor websites, or no website at all. In today's economy, these restaurants need every advantage they can get to improve their business and keep customers coming in the doors. Customers are looking for exciting sites with features like loyalty programs, reviews, dynamic maps and menus, and other advanced features. A plain, "Static" website just won't do the trick.
The large restaurant chains have long used targeted marketing and website features to help draw new customers and get existing customers back into their dining rooms quicker. Now, Independent and smaller chains can learn how to do the same with tips from the free email series.
In addition to the free tutorial series, restaurant owners and managers can learn more about the OnlineEateries.com Restaurant Website Marketing System and find out how easy it can be to implement the lessons learned in the tutorial series.
The OnlineEateries system was specifically created for the small to mid-sized single restaurants and small restaurant groups. Kirk Kennedy, President of OnlineEateries, said "Our program is designed to give the independent restaurants the same tools that their bigger competitors have, helping get new customers into their business, and get returning customers back sooner and more frequently."
At the core of this Restaurant Marketing System is a full, custom website designed by the OnlineEateries team. The website is designed from the ground-up, using the restaurants own logos, colors, and a style that matches the restaurant. The team at OnlineEateries uses menus, business cards, flyers, and pictures supplied by the restaurant to create the initial layout. The website isn't created from a set of generic templates, but custom-designed to match the restaurant's style.
The website is created with search engine optimization features built right in. Keywords, image tags, and search-friendly versions of menus, specials, and events help search rankings. Social networking links and other features are built in to the website to give the site the best search presence right from the start. OnlineEateries also submits the site to the general and industry-specific search engines and review sites. The restaurant is encouraged to use the social and review sites to help further promote the new website and get potential and current customers visiting.
Because of the system they've created the OnlineEateries team is able to bring these advanced marketing-driven websites to the table at a price affordable for almost any size restaurant with no start-up costs and a very low monthly fee.
Restaurant owners and managers who are interested in the free email series should sign up here: 7 Ways to use your website to increase your Restaurant Business.
For more information about OnlineEateries.com and the Restaurant Websites they create, visit their website.
Already have a website for your Restaurant? Most features of the OnlineEateries system can be embedded in or linked to your current website. Contact OnlineEateries.com for details.
###