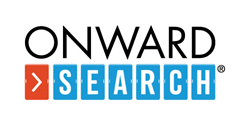 Boston, MA (PRWEB)
July 07, 2015
Onward Search, one of the nations leading staffing agencies for digital creative and technology talent, announced that they have signed on to be a Platinum Member of the Massachusetts Innovation & Technology Exchange (MITX), the premier organization representing the New England digital community.
Platinum is the premium level of membership available to any company. MITX Platinum Sponsors receive a robust package of membership benefits and receive tickets to over 40 scheduled MITX events during the year including the MITX Awards, Educational Summits and FutureM, MITXs annual event showcasing the future of marketing. Sponsors are also granted access to networking events and relevant educational programs, saving on entry fees for the awards programs that recognize excellence in New England technology.
We are thrilled to welcome Onward Search as a Platinum Member of our community of digital innovators, said Amy Quigley, President of MITX and Host of FutureM. For the past five years Onward Search has been an active member in the MITX community, and were fortunate to have organizations like them dedicated to the advancement of the regions digital landscape.
Onward Search is a full service talent recruitment agency offering contract, contract-to-hire, and executive search services for digital creative, marketing, and technology professionals. Their innovative approach combines industry expertise and market intelligence to deliver solutions that advance the unique business goals of each of their clients.
We are excited to elevate our membership with MITX and build upon our five year and growing partnership, which has been a key factor to our business success in the Boston and New England area, said Leanne Owens, SVP of Client Strategy at Onward Search. We rely on MITXs leading edge programming to keep us up to speed with trends in digital technologies and networking opportunities that keep us connected with the brands and start-ups that are thriving within our innovation economy. Supporting MITX is supporting digital innovation and we look forward to teaming up with MITX as a resource to help provide insight and support to companies seeking to attract and retain the most in-demand technology professionals in this talent driven economy.
About Onward Search

Onward Search is the nations leading recruitment agency for digital creative, marketing and technology talent. They offer a full range of recruitment and staffing solutions to include contract staffing, contract-to-hire, and executive placement. Onward Search is headquartered in Wilton, CT, with its flagship sales office in New York City. They have over 10 regional offices across the US and London and can be found online at onwardsearch.com, on Twitter at twitter.com/onwardsearch, or on Facebook at facebook.com/onwardsearch.
About MITX

Established in 1996, MITX, the Massachusetts Innovation & Technology Exchange, is the leading industry organization focused on the web and mobile, bringing together the digital marketing, media and technology community to engage in whats next and how it will impact the marketing and business worlds. For more information, visit http://www.mitx.org.