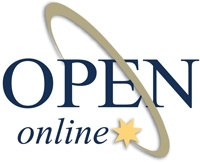 Columbus, OH (PRWEB) February 18, 2011
OPENonline, a leading provider of employment background screening services, will host a complimentary webinar for HR professionals considering social media as a tool for recruiting and pre-employment screening. The webinar, Pre-Employment Screening, Social Media & the Law: Avoiding Lawsuits in a Social Networking World, will take place February 22 at 2:00pm EST and will be led by Angela Bosworth, J.D. and Executive Vice President of OPENonline.
In recent years, social networking sites have taken the human resources industry by storm. With so many potential hires putting their personal information out in the open, more HR professionals are turning to sites like Twitter, Facebook, Spokeo and LinkedIn to recruit and screen their workforce. Its quick, simple and convenient. However, there are downsides to using social media sources, and you dont want to be caught unaware.
This months OPENonline webinar will focus on the available social networking tools and how they are being used by HR professionals for recruiting and candidate evaluation; distinguish between recruiting and pre-employment screening; and point out the advantages, disadvantages and potential legal challenges of using social media in the hiring process. Attendees will learn about the legal risks and benefits in using social media tools to find the right person for the job, specific cases and laws that apply to the use of social networks in recruiting and hiring, and policy suggestions and strategies for successfully implementing social networks into the pre-employment screening process.
In recent years, social media has generated a lot of buzz and confusion in the HR world, raising unanswered questions and placing new hiring practices under the spotlight said Angela Bosworth, attorney at law and Executive Vice President of OPENonline. With employment law constantly in flux and social media being such a new phenomenon, its become apparent that many professionals in the industry are unclear about the legal implications of using social networking in a candidate screening and recruiting context. While Facebook and Google can be great resources, there is a fine line between due diligence and discrimination all employers should be aware of.
Angela Bosworth brings over twenty years as a licensed attorney and over ten years of experience in the background screening industry to her position at OPENonline. Her extensive experience in the background screening industry includes governmental affairs, compliance best practices, and policy initiatives. She is actively involved in the National Association of Professional Background Screeners (NAPBS) and the Society for Human Resource Management (SHRM), and is a member of the Ohio State and Columbus Bar Associations.
About OPENonline:

Accredited by the NAPBS Background Screening Credentialing Council, OPENonline is a leading provider of national and international background screening solutions. OPENonline offers a broad range of employment screening, drug screening and employment eligibility verification services, including SelectHire