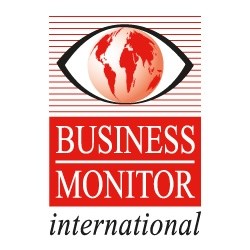 (PRWEB UK) 9 January 2014
Business Monitor has just released its latest findings on South Africas developed Telecoms sector in its newly-published South Africa Telecoms Report.
Vodacom reported a 1% decline in Q213 revenue compared to the previous quarter, while MTN reported a 1.4% drop in revenue in H113 compared to H212. Both operators attributed the weak results to price competition and the interconnection rate cuts in March 2013. Business Monitor believe this trend is unsustainable amid rising operating costs. They therefore expect operators to aggressively develop new revenue streams that will be less reliant on the consumer market in view of the risk of further ARPU erosion from the proposed telecoms pricing policy. Vodacom and MTN are already pursuing a service diversification strategy with investment in non-voice solutions such as M2M and cloud computing. We expect other operators in the market to seek similar opportunities in the enterprise market to sustain long-term growth.
Risk/Reward Ratings
South Africa dropped two places to third position in this quarter's update to Business Monitor's Risk/Reward Ratings for Sub-Saharan Africa, with an aggregate score of 53.3, compared to 55.7 in the previous quarter. South Africa's Industry Rewards rating dropped due to falling ARPUs, which Business Monitor believes are related to the regulator's imposition of asymmetrical MTR cuts. That said, South Africa remains the region's largest economy and operators boast a healthier subscriber mix than much of the rest of the region, keeping its scores above the regional average. However, its more mature mobile market means that growth prospects are slower than many of its neighbours and Business Monitor expect operators to diversify their revenue streams in order to sustain revenue growth.
Key Trends & Developments discussed in the Report
Vodacom is inching closer to acquiring alternative fixed-line operator Neotel. In September 2013, Bloomberg reported that Vodacom has entered into exclusive talks with Tataommunications, which owns a majority stake in Neotel, to acquire the fixed-line operator in a deal valued at around ZAR5bn (US$ 502mn). Business Monitor believes the takeover of Neotel, if completed, would open new growth opportunities for Vodacom, particularly in the corporate segment, and create new competition dynamics that could challenge Telkom's dominance of the fixed-line sector over the long-term.
The South African government plans to introduce a transparent pricing policy in the telecoms sector as part of its ongoing programme to reduce the cost of communications. According to the Communications Minister, Yunus Carrim, the policy is expected to be finalised by end-2013. Although details of the exact tools that may be used to reduce costs have not been disclosed, Business Monitor notes the end result of the policy poses downside risks to operators' revenues from traditional telecoms services.
Meanwhile, in October 2013 the Independent Communications Authority of South Africa (ICASA) drafted regulations to impose cost-orientated pricing on mobile and fixed termination rates, following a review on industry conditions. According to the proposal, ICASA suggested a reduction in the current mobile termination rate of ZAR0.40 (US$ 0.04) a minute to ZAR0.20 (US$ 0.02) in March 2014, while further reducing the termination rates to ZAR0.15 (US$ 0.015) and ZAR0.10 (US$ 0.01) in March 2015 and March 2016, respectively. In the fixed-line market, the regulator proposed a rate of ZAR0.19 (US $ 0.019) for cross-net calls and ZAR0.12 (US$ 0.012) for on-net calls between 2014 and 2016, keeping asymmetric rates unchanged.
To find out more about this report, please click here.
Business Monitor is a leading, independent provider of proprietary data, analysis, ratings, rankings and forecasts covering 195 countries and 24 industry sectors. It offers a comprehensive range of products and services designed to help senior executives, analysts and researchers assess and better manage operating risks, and exploit business opportunities.