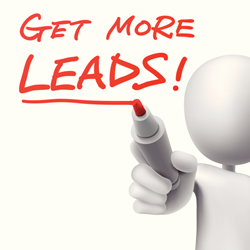 Seattle, WA (PRWEB) December 26, 2014
In their most recent article, Fannit couples instruction on how to optimize lead conversion with information on why getting good leads could be better than simply getting more leads. The article says …many people often get caught up in trying to get a lot of leads, instead of considering what is really going to be the best for their business in the long run: good leads.
The article discuss how businesses that merely aim to increase their leads can actually end up hurting instead of helping themselves. The article states that, Juggling many small leads often soaks up the time and energy that could have gone toward making big leads super successful.
However, finding good leads can often require finding more leads, so Fannit goes on to describe areas businesses can strategically improve to help increase their number of high potential leads.
Above all, Fannit says that communication is a critical element of finding good leads. The article states that, Your website should clearly communicate every important aspect of your business so as to direct the right buyer persona through your sales funnel and convert them into a lead.
The article goes on to discuss 5 specific ways web designers can optimize their site to attract viewers.
One of these tactics is for businessmen or designers to simplify their website. The article states that, An excellent website is one that clearly communicates the purpose and capability of your business while allowing your viewers the ability search and find the information they are looking for.
For more information about lead conversion and inbound marketing, explore Fannits services and information on their website at http://www.seattleinbound.com.
About Fannit

Fannit.com is a full service internet marketing agency that helps companies increase their online presence through engaging and well placed content. They service Seattle area and U.S. based companies for content development, SEO, PPC, E-mail, Press Release, and Website Funnel Optimization.

Fannit

2911 Hewitt Ave

Everett WA 98201

425-359-7989