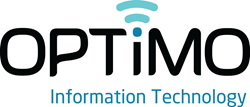 Bloomsburg, PA (PRWEB) September 24, 2013
OPTiMO Information Technology has been recognized by Inc. Magazine as one of Americas 5,000 fastest growing privately owned companies. The annual Inc. 5000 list is based on revenue-growth increases over a three-year period; the minimum revenue required for this years qualifying companies was $ 100,000 for 2009 and $ 2 million for 2012. OPTiMO IT earned its debut 2013 ranking with a 145% growth of $ 4.8 millionand the creation of 45 new jobsbetween 2009 and 2012. OPTiMO IT also placed 79th among Inc. Magazines Top 100 Companies in Pennsylvania.
Companies who earned spots on the 2013 Inc. 5000 list represented twenty-five industries, combined to create over 520,000 jobs in the past three years, and reported aggregated revenue of $ 241 billion. Click here to view the complete results of the Inc. 5000, which includes company profiles and an interactive database that can be sorted by industry, region, and other criteria.
Founded in 2008, OPTiMO IT is a full-service company specializing in technology services, providing staffing, digital forensics, information assurance, and cloud services to federal and commercial customers. Products offered by OPTiMO IT include uCast (an app creation and maintenance program) and the downloadable Recover My Chat