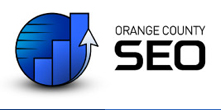 (PRWEB) October 04, 2012
Search engine optimization (SEO) is nothing new. Since the Internet began, a number of companies have tried to perfect the art of online marketing. Achieving top rankings for generic terms like Crystal Jewelry has been the holy grail of internet marketing . However, this is much easier said than done. Popular search engines such as Google, Yahoo, and Bing have become more sophisticated in how they find and display search results, and understanding how search engine algorithms gather and display information is key to achieving success on the internet.
The popular marketing company responsible for a number of position one rankings is Orange County SEO. They combine several techniques to deliver results for companies who want to engage in SEO marketing. Energy Muse was able to benefit from the use of their advanced on page optimization and link building tactics, moving their website from obscurity into prominence on the most popular search engine, Google. Some of their techniques used to increase online visibility include SEO marketing, pay per click advertising, website analytics, website design, social media marketing (SMM) and conversion rate optimization (CRO).