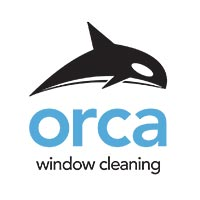 Indianapolis, IN (PRWEB) May 02, 2014
Orca Window Cleaning officially has an online presence to reach potential clients in the Indianapolis area, thanks to the recent release of the companys new website. The site features a sleek, easy-to-navigate layout that can be viewed across a wide range of devices from mobile phones to desktop computers.
The owner and founder of Orca Window Cleaning, Drew Arnold, was looking to promote his companys window cleaning services and recognized the importance of having an attractive, mobile-friendly website in order to garner more leads and business.
I love the look of the site! It's exactly what I wanted, said Arnold. Im looking forward to building it out even more, as our business continues to grow with the leads this new website generates.
The site boasts original content that has been optimized for search engines like Google, Yahoo!, and Bing, so that the company can be effectively found by homeowners and businesses looking for professional window cleaners in Indianapolis. In addition, social media integration played a key role in the design. Prominent links to the companys social media accounts allow customers to interact directly with the company.
Arnold enlisted the help of The Web Guys, a search marketing and web design firm in Carmel, Ind., to take charge of creating Orcas website and putting his business on the web.
About Orca Window Cleaning LLC
Orca Window Cleaning LLC specializes in residential and commercial window cleaning in and around Indianapolis, using eco-friendly Pure Water technology to clean windows without the use of harsh chemicals. The company also provides gutter cleaning, solar panel cleaning, and mirror and shower cleaning. Customers looking for more information on Orcas services can visit http://www.orcawindowcleaning.com or call (317) 650-2485.