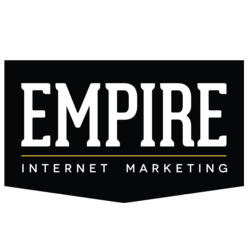 Orlando, FL (PRWEB) November 05, 2012
Top Orlando SEO company, Empire Internet Marketing, recently announced the launch of its new website to keep clients up-to-date on SEO news and is offering a free website audit to companies in Central Florida.
In an internet community thats constantly changing, its crucial for companies to stay informed about the latest trends in SEO to help maintain top rankings success and drive long-term revenue. Empire Internet Marketings new website helps companies stay ahead of the curve and improve search rankings and website traffic.
The president of Empire Internet Marketing, Eric Higgins, is also welcoming Central Florida businesses to the SEO world with a free website audit. For companies that arent too familiar with the benefits of SEO, the audit will help clients understand how various strategies can lead to long-term revenue and success.
Our website audit gives our clients a full overview of whats going on with their website. SEO data can take days to understand, so we try to simplify it all in one easy-to-understand report for our clients.
Features of the new website include a blog with the latest developments in SEO, and the articles are relevant to both large and small businesses. Since the SEO industry is constantly changing with Googles algorithms like Penguin and Panda, its important for companies to be aware of how to keep their SEO strategy effective. The website also details various SEO services to help companies gain an edge on competition and improve online presence.
Empire Internet Marketing seeks to provide clients with results and make the SEO process as easy and comfortable as possible. The free website audit to Central Florida businesses affords companies a transparent breakdown of how their website is working and where it can improve. With the launch of Empire Internet Marketings new website, businesses will be able to evolve with the ever-changing SEO industry to ensure long-term revenue and success.
About Empire Internet Marketing:

This Orlando SEO company and digital marketing firm specializes in a wide array of solutions to improve clients search rankings, increase website traffic and convert visitors into long-term revenue for clients.