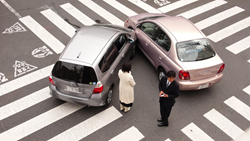 Ottawa, Ontario (PRWEB)
June 26, 2015
Changes to auto insurance benefits for motor vehicle accident victims were recently passed in the Ontario legislature as part of the 2015 Ontario budget. Finance Minister Charles Sousa released the budget on Thursday, April 23, and announced that, among other changes made, combined coverage for medical, rehabilitation and attendant care benefits for car accident victims with catastrophic injuries would be reduced.
Ottawa personal injury lawyers are quick to note that while only a small percentage of accident victims suffer catastrophic injuries, these victims often need these benefits the most. In addition to the reduction of these benefits for catastrophically injured victims, the budget also outlined enhanced barriers being imposed on plaintiffs suing for negligence arising out of auto accidents. The government has also announced the intention to amend the Insurance Act to update the definition of catastrophic impairment in this context.
It is already difficult enough for many of our clients to get the benefits that they deserve, said Marc-Nicholas Quinn, founding partner at Quinn Thiele Mineault Grodzki LLP, and personal injury lawyer in Ottawa. These amendments will benefit insurance companies rather than the victims injured in these accidents, by reducing the total compensation these companies are required to pay and limiting the number of victims who qualify as catastrophically injured.
If motor vehicle accident victims, suffering from catastrophic injuries or otherwise, need help deciphering these changes and ensuring that they receive the benefits to which they are entitled, they should consult an Ottawa injury lawyer. QTMG LLP in Ottawa, Ontario offers free consultations and free injury and accident assessments. Clients may contact the firm at any time to request a free consultation and speak directly with a professional Ottawa personal injury lawyer regarding their case, with no obligations. Ottawa injury lawyers at QTMG will ensure that fair compensation for these victims pain and suffering is obtained.
About Quinn Thiele Mineault Grodzki LLP

Quinn Thiele Mineault Grodzki LLP is a team of personal injury lawyers in Ottawa dedicated to accident and personal injury law. Each and every Ottawa injury lawyer at QTMG is passionate about helping accident victims receive the compensation they deserve.
For more information, please contact:

Michelle Maloney, Director of Communications, Partner

SEO TWIST (http://www.seotwist.com)

Email: michelle(at)seotwist(dot)com

Phone: 613.701.0527 Ext. 203